Understanding Burglary and Fire Ratings
Safes have become an important security addition in everyday life. They help safeguard your valuable products, documents, and items that otherwise might be in a vulnerable position if left open. Having a safe helps ensure peace of mind as well.
All the safes come with ratings that are given after rigorous testing. These ratings and classifications tell the owner about the safe's security and standard of resistance.
There are multiple types of safes that one can keep at home, in the office, in retail stores, etc., to safeguard important possessions. Different types of safes have different builds, but they all perform the safe task – keeping your valuable things safe. Some of the types are:
        Burglary Safe
        Fire Safe
        Depository Safe
        Home Safe
        Business Safe
        Gun Safe
The two most common safes are burglary and fire safes, both of which can protect important valuables. They are fireproof and burglary proof, which means that their solid build protects your items from catching fire and also prevents burglars from breaking the safe.
Contact Sherlocks Locksmith
What are Burglary and Fire Ratings?
The majority of homes and businesses now own a safe. It might seem unclear when you first purchase a safe, but with proper guidance, you can get a secure model.
As mentioned above, there are multiple types of safes. Two of the common safes are fire-safe and burglary safe. Every safe has a level of security that you can choose from. The classification and rating of the safe tell us the level of protection it offers at the time of fire or burglary.
There are two classification methods of a safe:
       

Test Performance Rating
        Construction Rating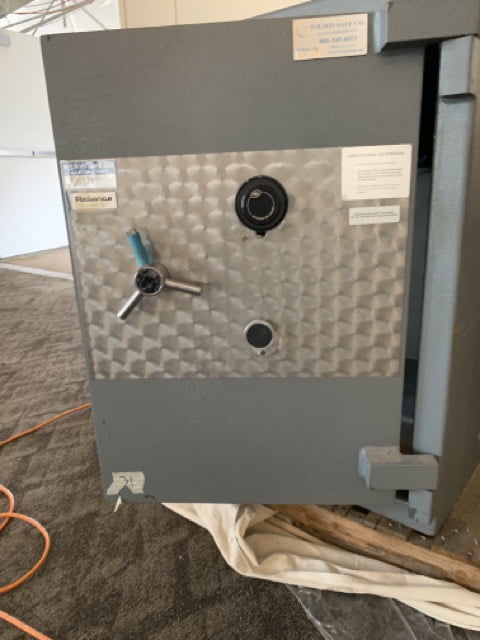 To receive these ratings, safes must have a build that aligns with set standards. United Laboratories (UL) is the testing agency that conducts the tests and gives ratings. Another company, Intertek-ETL, also conducts tests and rates safes accordingly.
The construction ratings of burglary and fire safes were set by insurance companies who wanted to bring an indication standard that would judge the safety measures of the safe. The tests conducted by Under United Laboratories rate the safes accordingly.
The majority of safes have copper walls and thick steel. Some types of steel are significantly harder than others, requiring torches and carbide tools to cut them. Not all steel is in the same state, so dealing with it requires different methods.
Before acquiring a burglar safe, checking the UL rating is a good idea. UL-listed burglary safes must fulfill wall thickness, lock, material, and weight requirements. The amount of time and tools an expert need to break into the safe also forms the rating. Some UL burglary ratings are:
       

TL-15

       

TL-30

       

TRTL-30

       

TRTL-60
The "TL" indicates that the safe has resisted an attack by a safe specialist using typical burglary equipment.
The "TR" indicates the use of cutting torches on the safe. The number following the letters indicates how long the safe resisted the attack. Commercial burglary safes with a rating higher than TL-15 are majorly used. For a small company or household use, a TL-15 is usually a better choice.
Record safes are another term for fire safes. These are UL-listed as well. UL-rated fire safes meet standards based on resistance testing. These tests get conducted at high temperatures of up to 2000 degrees Fahrenheit. The end rating of the safe depends on how long it could resist the high temperature. The UL fire ratings are:
       

350-1
        350-2
        150-1
        150-2
A 350-1 rating states the safe's internal temperature will not surpass 350 Fahrenheit during the first hour of a house fire. A safe with a rating of 350-2 provides two hours of protection. Paper turns into char at 405 degrees Fahrenheit, so safes with a 350-class rating are ideal for storing papers. Phonograph records, magnetic tapes, hard drives, USBs, and computer discs require a safe with a temperature rating of 150 degrees Fahrenheit.
Some of the common locking systems are key locks and combination dials, but some safes also have electronic and mechanical locks. These are simple to access and operate. These are relocking mechanisms that provide stronger security to the safe.
United Laboratories also verified theft protection of burglary and fire safe. Residential Security Container (RSC) is another rating given to residential safes. The safe must survive 5 minutes of UL technicians wrenching, drilling, pounding, cutting, and fiddling in order to receive a rating. The rating represents the quality of the safe's construction. The four fundamental ratings are as follows:
A safe has become a vital investment for homes and businesses. Keeping standard rating safes can help you keep valuable possessions secure, ensuring mental peace. A lot of fire safes have high levels of protection, but be sure to check the ratings whenever you want to buy a safe. They are usually written under the safe or on a separate brochure the company provides.
Call Us to Get Free Consultation
To understand the classifications and ratings, you can call Sherlocks Locksmith's customer service. We are available 24/7 and offer a free consultation for our customers. Sherlocks understand the importance of securing your valuable possessions and offers safe opening repair services to fulfill the needs of its customers.