Your Go-To Emergency Locksmith in New York
Emergency Locksmith in Manhattan, Brooklyn, Queens and the Bronx
We are the leading 24-hour locksmith company in Manhattan with over 10 years of industry experience. Our emergency locksmith New York services are available at any time of the day. We can handle any emergencies, from home lockouts to car lockouts. Give us a call today!
Contact Sherlocks locksmith
How to Deal With Emergency Locksmith Scenario
An Emergency Locksmith plot can happen anytime. Keys and locks are susceptible to wear-and-tear or getting lost as you use them every day. And, these are not limited to your doors either. You will experience issues with anything that has locks, from mailboxes to cars. When it happens, it is great to have an emergency locksmith to call — on hand!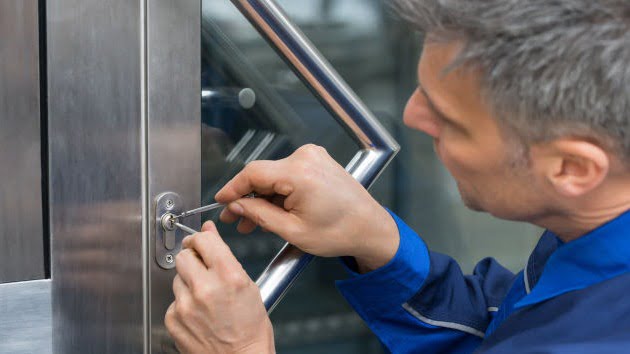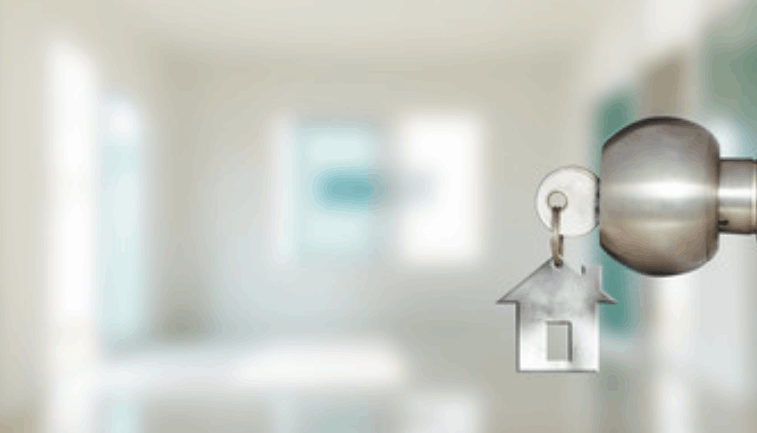 Losing your keys is the most common emergency locksmith scenario that you will experience. They are fiddly, small, and portable. Even when attached to key chains, you can easily lose them.
Aside from the inconvenience of not being able to open your door, your security is at risk when you lose your keys. Whether it is your primary key or spare key that you lost, it is possible that someone now has access to your home.
As such, it is important to treat this as an emergency. Do not wait for hours and immediately call an emergency locksmith at Sherlocks. We can get you access to your home in no time. We will also address other security issues that may arise from losing your keys.
Break-ins are terrifying even weeks after the incident. Aside from the immediate cooperation with the authorities, your next step is to ensure the security of your home.
Whether the burglar managed to gain access to your house or your door locks prevented them from doing so, it is necessary that you call an emergency locksmith New York service right away. 
They can help you assess whether your locks are damaged due to the incident. Furthermore, you can have your locks or keys replaced to ensure that you are the only one who has access to your house. The locksmith can even help you upgrade your locks to a more advanced security system. 
Home lockouts happen at the most inconvenient moment of your day. You may be rushing to work or eager to go home and rest. Then, you find yourself stuck outside and unable to go on with your day.
Fortunately, 24 hour emergency locksmith New York solutions are always available such as Sherlocks. They specialize in opening doors, whether it is in your house or your car. These experts can get you in within the hour so you can go back to your day.
What's more complicated than losing your keys or locking yourself out? Breaking your key in your lock. This is usually caused by several issues from old keys, malfunctioning locks, and more. In such a situation, you will definitely need a professional to assess and resolve the issue.
Lock technicians are specially trained to handle stuck or broken keys in locks. They can dismantle lock systems safely without damaging the mechanisms further. Once the broken piece of the key is taken out, all you have to do is to have another copy, which the locksmith can do as well.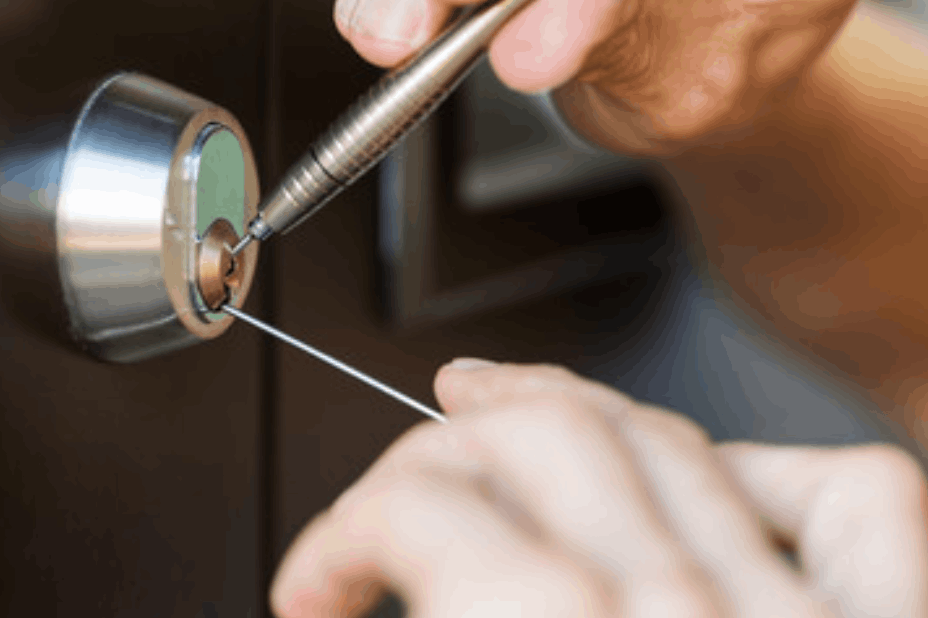 Emergency Home Lockouts in New York
Home lockouts are surprisingly common, especially if you tend to lose your keys. Getting stuck outside can ruin anyone's day. Forcibly opening your door by yourself can lead to more damages and headaches. As such, leave it to the lock experts from Sherlocks. We can open any type of door locks, gates, and other entryways
Emergency Car Lockouts in NYC
If you get locked out of your car, you need a locksmith to open it. After all, car doors are designed to have increased security. Fortunately, you can easily contact one of your car lockout experts. There is no need to call a towing company and have your car doors opened at the auto shop. If you are in Manhattan, NY, we can get you in your car within the hour.
Business Lockouts in New York
Every minute that you spend locked out of your place of business is every dollar wasted. Whether you cannot get in your storefront or your office, there is no need to wait for hours for other locksmiths to arrive. Our commercial lock experts are trained to open specialized lock systems that are typically used in high-security structures. Get in touch with us today!
Emergency Car Key Service in New York
Do you need a new copy of your car key? Or jammed your key in the ignition? Sherlocks Locksmith can handle any type of car key services, from repairs to duplication. Our automotive locksmith services are always on standby. That means you do not have to wait until tomorrow to get your car key fixed.
Emergency Safe Lockouts in New York
Safes and vaults are designed to be practically impenetrable and highly secure. So, what are you going to do when you find yourself locked out of your safe? Call Sherlocks Locksmith! We have safe specialists that can open your safe or vault efficiently and quickly. They are experienced with almost every safe model commonly use in Manhattan, NY. That means you do not have to worry about losing your valuables.
Storage & Mailbox Lockouts in New York
Losing your mailbox key when you are expecting a package or sensitive mail is upsetting. It is especially difficult to deal with lockout situations when you are using a private mailbox. Then, it is time to let a professional lock technician handle the problem. They can open mailboxes safely and securely without causing any damage to the content inside. With the emergency locksmiths efficiency and skills, you will have access to your mailbox in no time.
Licensed Lock Experts
Sherlocks Locksmith is composed of licensed lock experts with years of experience in the industry, including specializations such as emergency locksmithing, residential locksmithing, commercial locksmithing, and more. They undergo extensive training to handle practically any emergency locksmith needs that you may have.
Our vetted emergency locksmith New York professionals also go through thorough background checks. That means you are always safe and secure with a Sherlocks Locksmith. We are equipped with the latest tools of the trade to make sure that we provide high-quality services.
Quick Response to Emergencies
We know that emergencies when you need a locksmith, can happen at any time of the day. Without the right locksmith, you will end up waiting for hours or more. Here at Sherlocks, we make sure that we respond to your emergency needs as fast as possible.
Once you get in touch with us, you become our top priority. We will be with you before you know it. Depending on the issues, you can be continuing your day in about 30 minutes like nothing happened.
Great Customer Service
Aside from skills and experience, Sherlocks Locksmith values customer service. We have been serving our clients in Manhattan for over 10 years. The secret? Top-notch customer service.
Once you get in touch with a lock expert, you can only expect friendly professionals who will make you their priority. We know how stressful emergencies can be. That is why our locksmiths will ensure that you are safe, secure, and happy throughout the entire process.
Frequently Asked Questions
I am locked out of my home. Can you help me right now?
Yes! Sherlocks provides emergency locksmith services 24 hours a day. If you are in Manhattan, Brooklyn, Queens, Bronx, Nassau or Westchester county, you can contact us at any time. We strive to be at your doorstep within 20-minutes from the moment you call.
Should I replace my lock after you open it?
Depends. As long as there are no existing issues, opening or picking a lock does not damage its internal mechanisms and the door. Our lock experts are highly-trained and experienced in handling different types of locks. However, some locks have to be replaced, e.g., a high-security lock. In order to open such locks, the lock cylinder may need to be drilled and replaced. We carry 90% of the lock brands used in NY on hand, so we'll be able to replace the lock on the spot if needed.
I lost one of my keys. Should I replace my locks?
Yes. While the possibility of a burglar having access to your home using the lost key is very slim, it is still recommended that you have your locks rekeyed or replaced. It is also a great time to upgrade to a more advanced lock or security system. Contact our emergency locksmith New York professionals right away.
Choose the best emergency locksmith service
Locksmith emergencies can occur at anytime – homes and businesses need a reliable locksmith service to take care of urgent concerns. Talk to our licensed locksmiths if you have an auto locksmith, residential, or commercial locksmith issue. We are ready to assist you anytime, wherever you are in Manhattan, Queens, Brooklyn, and Bronx, NY.