Sherlocks Locksmith Professionals
Your 24 hour Locksmith in
New York City
Looking for a locksmith in NYC? You have come to the right place. We provide residential, commercial, car key replacement, and security system services in every New York neighborhood!
How Sherlocks Locksmith Was Born
With 10 years of industry experience, Sherlocks Locksmith Professionals was started by two brothers with the ultimate goal of providing higher quality services that were current on the market.
We started for many companies around the New York area, and we identified some problems that existed in the market.
However, before we go into how our solution differs from others, let's talk a little about what a New York Locksmith does.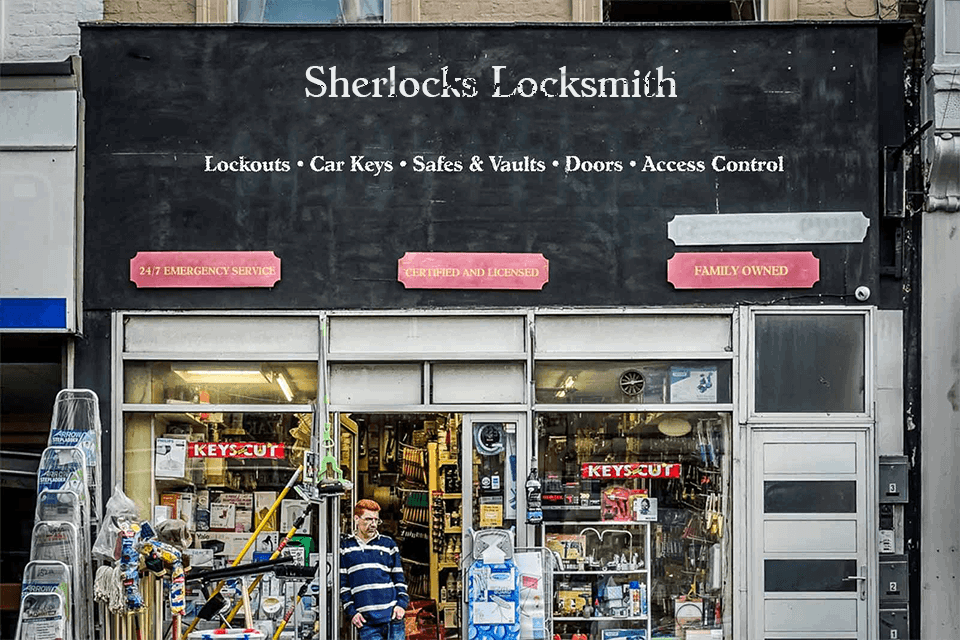 Let's start off by talking about our
Locksmith Services in New York
Emergency Locksmith
It doesn't matter if it is because you forgot your key at the office, broke the last copy in your lock, or just lost them entirely, there is one thing that is for sure; you are locked out of your home, and you need to get it—now..
Residential Locksmith
Home lock changes, home lock repairs and home lock upgrades are just a few of the scenearios we encounter on our day-to-day residential locksmith work in NYC. The truth is, that besides being lock out of you home..
Commercial Locksmith
Our requests for locksmith services for businesses has significantly gone up in 2020. Unfortunately, The burglary rate in New York city increased +118.2%~ between 2019–2020..
House & Apartment Lockouts
The most common scenario in NYC is when someone gets locked out of their home. If it never happened to you, you are saying to yourself: "how in the world does someone get locked out of their apartment?"
Well, this will usually happen when you forgot Your Keys inside the apartment and shut the door. Mostly, there are two ways of locking the door. The first way is to change the door, so it doesn't lock when it is shut automatically. Then, every time you leave, you manually turn the key, and the bolt is retracted.
The second way is to have the door on 'auto-lock.' That gives you the convenience of shutting the door behind you whenever you leave without the need to turn the keys.
That is the way 90% of our customers get locked out of their doors. Almost every apartment or home lock has the option to toggle the auto-lock feature on and off.
We recommend turning off the auto-lock feature and manually turning the key every time you leave. Although that is more of a 'hassle,' it is worth it. Actually, that is what we do when we leave our homes. Even a professional can get locked out.
Apartment Lock Changes In NYC
We have seen almost any scenario you can think of why someone would want to change their door lock. For example:
You just moved into a new apartment and want to make sure no else had the key
You lost your keys, and for extra security need to make sure the old key doesn't work on the lock
Your spouse or roommate moved out and better not let them have access to your home
Your lock is beyond repair, and it is time to switch it with a new one
Your apartment was broken into, and you need to change the lock ASAP.
You decided it is time to upgrade your lock with higher security, so you decided to switch it.
In most cases, it makes more sense to just switch the lock altogether. A damaged lock is not safe, and some are beyond repair. Lock repair would usually take place for two reasons:
your hardware is old and, for specific reasons, can not be replaced. A typical scenario is when the building management has restrictions on the hardware, and it is an emergency locksmith situation. You have to have the hardware working ASAP. That is when you would call a locksmith in NY to repair the lock.
although most doors in NYC have the same standard locks, some high-end hardware is very pricey to replace. That is another reason why it is worth it to have the locksmith spend the extra time repairing the lock.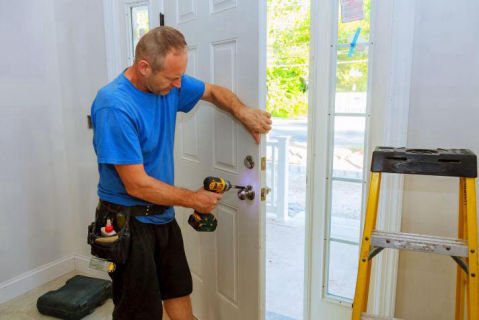 Commercial Locksmith in New York
Buildings, offices, suites, retail stores, pharmacies — you name it. According to a recent study, the size of office space in New York City combined is 526.14 million square feet. That doesn't include, of course, other business property.
Common reasons businesses call locksmiths in New York:
Lock Changes
From employee turnaround and to wear-and tear — Lock Changes in New York for businesses are just as common as for residential..
Business Lockouts in NYC
Employees get locked out of buildings for numerous reasons. There are ways to avoid this altogether..
Low Voltage Security Systems
Our most common work is upgrading mechanical locks with keys to higher security systems, from a whole access control system to..
Sherlocks Locksmith Professionals'
Some businesses have a very high employee turnaround rate. The result is the need to change the locks and a regular basis. There are other solutions such as keyless entry; but, not all businesses in NYC have taken their lock system to the next step.

Commercial lock systems all suffer from a higher rate of wear-and-tear. Ensure the lock system you have is meant for commercial use, or it may fail on you when you most need it.
Business Lockouts in New York
As with residential lockouts, keys get locked inside the office very frequently. Although most lock mechanisms for commercial properties don't work on auto-lock, it still can happen.

Here we would like to mention another good reason to use the second method of locking your door (turning the key manually to retract the bolt ) — it is more secure.

In brief, when the door is on auto-lock the bolt never retracts. The only part holding the door shut-and-secure is the latch, which works on a spring mechanism. With enough pressure on
the door, you would be able to open the door even though locked. It would probably damage your door doing it this way, though criminals don't really care about that.

Retracting the bolt with the key makes sure the bolt, a solid piece of hardware is holding the door shut. The door can't just be bent open when the door is bolted.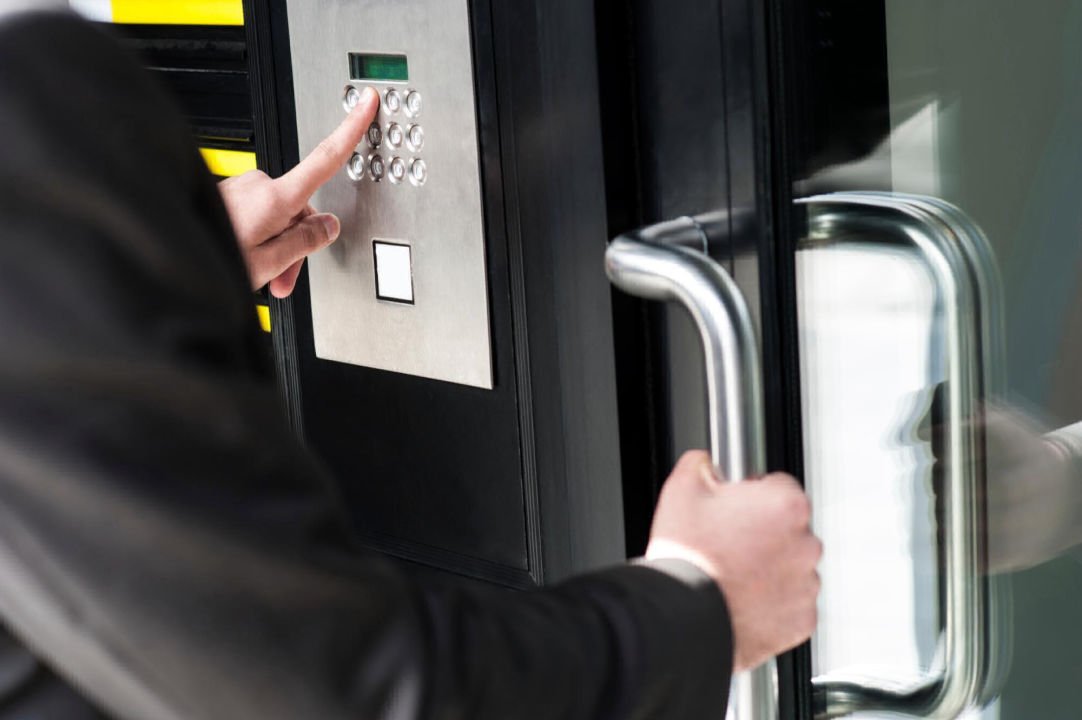 Types of Low Voltage Locking Systems in NYC
Low voltage locksmith is the next step up from your generic lock systems. Here we are talking about magentic locks and electric strikes. As illustrated above, one of the main problems businesses face these days is the employee high turnaround. Removing the need to use a key solves that issue.

We would like to mention that there are many other types of locksmith security systems for access control, but these are just 2 examples.
An electric strike is the component that switches the strike plate inside the door frame. Your normal strike plate is a piece of metal that is meant to secure the bolt/latch when the door is locked. When an electric strike is installed, it can be remotely activated by different triggers; from the inside, it could be connected to an intercom or buzzer system; from the outside, it can be activated by a keypad or fob reader.
The other solution we would like to mention are magnetic locks. Usually you will find these on glass doors in NYC that don't have an option to install a mechanical lock system. The magnetic Lock system is installed on top of the door and by holding force (600lbs–1,200lbs) will make sure the door isn't opened without proper authorization.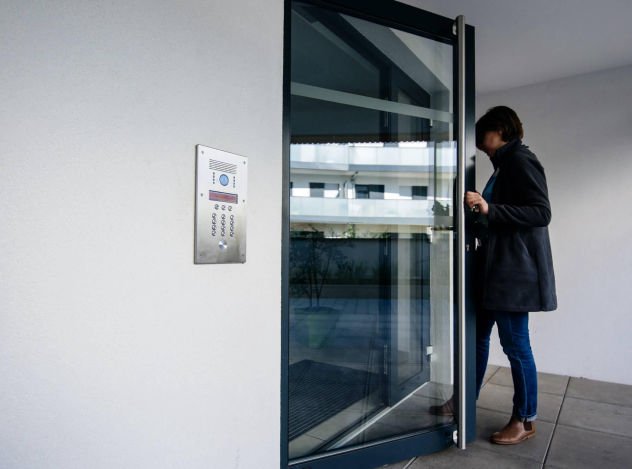 Automotive locksmith entails car key replacement, car key programming, ignition repairs, key extraction, car lockouts and all other locksmith works that is related to your vehicle.
We can make keys for almost any car key. When we say keys, we refer to smart keys, fobs, push-to-stars, remotes, mechanical keys, flip keys, metal keys and transponder keys. Here are a few common scenarios:
Car Key Replacement in NY
We can make keys for almost any car key! That includes car key replacement for Toyota, Nissan, Honda, Lexus, Acura, Infiniti, Subaru, Mitsubishi, Mazda, Ford, Lincoln, Kia, Cadillac, Dodge, Chrysler, Saturn, BMW, Mercedes, Land Rover and any other vehicle you can think of.

When we say "key", we mean the object that is used to start the car.

Transponder Key: a metal key with a chip inside that activates the ignition, most common car key replacement work in Manhattan, Brooklyn, Queens and the Bronx.
Push to Start: the next generation after regular keys. A push-to-start fob works on proximity, i.e., how close to the sensor. Push to start fobs let you turn on the vehicle by pushing (as its name hints) the button on the dashboard.

Smart Keys: some devices are called "smart keys" and they come in different forms. One form is an actual car you insert into a slot inside the ignition.

Twist-to-start: you put them into the ignition like regular keys, but they actually have no metal; the ignition recognizes the plastic fob and know to turn the car on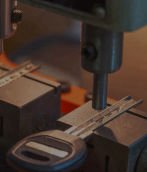 Other Vehicle Locksmith Services

"Had fantastic service, they arrived to replace my locks in under half an hour from calling them! They did a top quality work at a very affordable price!
Highly recommended & would definitely use them again.
Many thanks (:"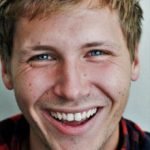 "Great experience! I am very happy to give this review since these guys really deserve it. I was locked out and waiting over 2 hours for the first company that kept asking me to wait 20 more min ETC. When I called Sherlocks NYC the guy gave me a 30-45 min frame and made it within that frame, the tech was super professional and had all of the tools he needed. Thanks a lot to The Best Locksmith In New York City NY."
Contact us for more information