High Security Safe Opening Locksmith Service in New York
Take your security to the next level with Sherlocks Locksmith. We provide quality High Security Safe Opening Locksmith Services so that your safes can continue protecting your valuables. Give us a call to get a free consultation or know more about our services.
High Security Safe Services in NYC
Safes are a popular addition in residential and commercial properties that also store expensive valuables. With their popularity on the rise, people now have a variety of safes to choose from. You might hear the word 'high security' when looking to buy a safe. You might also wonder whether all safes offer such a level of 'high security' or not because, in the end, you want to safeguard your valuables. A safe that has is hiding your possessions should, after all, have high-security features.
While every safe by Sherlocks Locksmith has high-quality security components, some models have advanced features compared to others. These safes offer more than just traditional security features. They undergo vigorous testing compared to standard safes. A high-rated safe guarantees better security for your valuables.
With every purchase comes responsibility. Sherlocks Locksmith understands how important it is to maintain high-security safes. That's why we provide all kinds of services to keep them in solid condition. If you have a high security safe, call us to book our services so we can make sure that the safe is up-to-date. We provide our services all over New York. Call us to get a free consultation or book an appointment.
Contact Sherlocks Locksmith
Who Needs a High Security Safe?
High-security safes protect valuable items. They are extremely expensive, so they are different from usual standard safes. They are a form of investment and provide guaranteed protection. So, who should buy a high-security safe?
Several businesses have certain items that need high-level protection. Be it sensitive documents, confidential files, equipment, cash, etc., all of these things need tight protection. Most of these are important for profitability and operations, and damage to them can cause a company to incur massive losses. With these safes, businesses get a security boost, allowing for smooth operations.
Large estates, expensive homes, and mansions typically hold numerous expensive valuables. These houses may have high-value items that become targets for criminal activity. Their insurance is also difficult, which means that they need a very high level of security. While theft alarms and CCTV cameras are beneficial, a high security safe guarantees protection. It becomes impossible for any person to remove the safes physically.

Certain items are very expensive. They were either gifted by someone or purchased as a one-off thing. Some items can hold sentimental significance, such as family heirlooms. If it's irreplaceable, expensive, or holds immense worth, investing in a high security safe is a great way to protect it.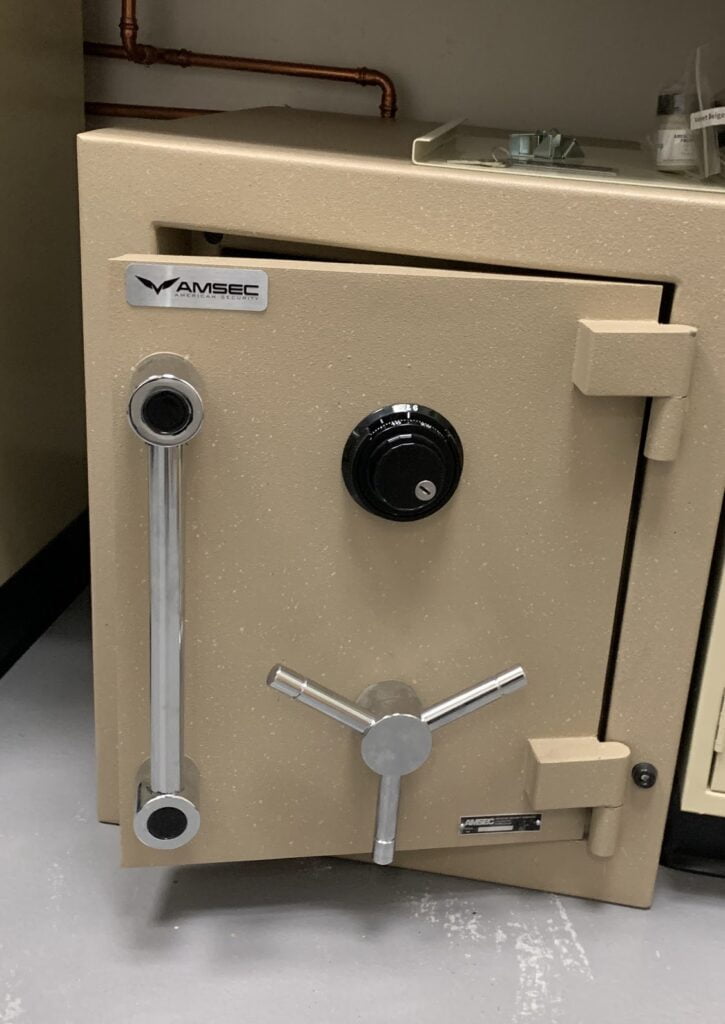 Why Should You Have A High Security Safe?
Everyone has valuables at home and offices that need protection at all costs. Jewelry, personal documents, cash, files, collectibles, money, photographs, and even firearms can all be safely stored in a safe. The increased security allows you to feel safe as well. You do not need to be afraid about your valuables getting stolen. Keeping them safe in a secure setting keeps them safe from harm, and when a safe offers high levels of security, you get peace of mind.
Here are a few reasons why you should get a high security safe:
Questions to Ask Before Buying High Security Safe
A high security safe is an expensive investment. It is important to ask relevant questions before buying high security safe.
All high security safes undergo rigorous testing and receive a rating. The tests determine how well the safe can protect valuables against fire and theft. A high-rated safe is very secure and gives you guaranteed safety compared to unrated safes. So, make sure that you check the safe's burglary and fire rating.
High security safes have multiple access points, unlike standard safes, which have a single entry point. A high security safe can have a manual key, combination dial, electric keypad, and even biometric system all in one. These factors can make a safe extremely reliable.
What should be the size of the safe?
The size of the safe depends on the valuables you would like to keep inside. Small safes are easy to hide, while big safes are very heavy, making them difficult to carry. Big safes are very expensive, while smaller ones fall within affordable range. All of this depends on the things that you want to keep inside.
Do safes have a warranty?
Reputable and authentic companies offer warranties with safes. The standard warranty lasts up to a year, but some also provide a higher warranty, depending on the safe. Do check for a warranty before you purchase the safe.
Does the safe have a fire and burglary rating?
Check it for a UL rating whenever you want to buy a safe. A rating defines how secure a safe is. A high rating shows that the safe has gone through numerous tests for theft and fire resistance. A high rating for fire and theft resistance means that the safe can protect all kinds of valuables.
Sherlocks provides high-level safe services for high security safes. We do not compromise on quality, which makes our services unmatchable. Not to mention, our locksmiths have the skills and expertise to carry out various tasks. You can also schedule regular maintenance services with us, so you don't have to call us whenever something goes wrong.
High Security Safes give your things the highest form of security and protection possible. That means you'll need to hire a professional to deal with safe lockouts, repairs, and maintenance. Fortunately, we have a team of safe locksmiths at Sherlocks, specializing in these types of safe and vault services. Our professionals can open safes, change and update combinations, install new safes, and conduct repair work. There is no need to wait days or hours before a safe technician arrives. Sherlock's safe experts are available 24 hours a day, seven days a week, to assist you.
High Security Safe Services by Sherlocks Locksmith, NYC
Safe Opening
If you can't remember the code or combination to your safe, or have lost your keys, simply call our dependable customer service specialists, and we will unlock a safe for you right away. We only provide trusting, safe opening services in New York and surrounding areas, ensuring that you receive the most reliable services possible. Sherlocks Locksmith strives to provide non-destructive safe opening services. Opening key locks and manipulating secure combination locks are two examples. With our help, you can open your home safe, and it'll be as good as new. We also repair and open safes, regardless of their construction. You can consult our skilled locksmiths to learn about some of the excellent services we provide.
Safe Servicing
Safe opening is a crucial skill that necessitates expertise, endurance, patience, and a thorough grasp of the construction and design of home safes. You should contact the best safe cracking business if you have trouble accessing your safes at home. Sherlocks Locksmith is the only business to call in such a situation.

We can unlock a safe since we have considerable knowledge of household safes, vaults, and high-security safes. We are a safe and lock servicing company that can handle just about any security issues professionally and competently. Aside from safecracking, we can also help with various locksmith-related concerns.

Sherlocks Locksmith has provided High Security Safe Services to NYC for over a decade. Our security experts are all well-trained and experienced. You may require residential, commercial, or emergency locksmith services at any time of day. We respond quickly and consistently to meet all of your needs and resolve any difficulties you may have.
Safe Installation
Sherlocks Locksmith is a locksmith firm that has been providing safe installation services to customers in New York City. We advise estate owners and businesses to install high security safes that help preserve their jewelry, confidential documents, cash, and other valuables. Despite the fact that high security locks and alarms do a good job of protecting your property, thieves and burglars will occasionally find a way, regardless of how up-to-date your security system is. Even if your home and office are equipped with the most advanced security system, break-ins occur, and the best method to protect your possessions is to install a high security safe.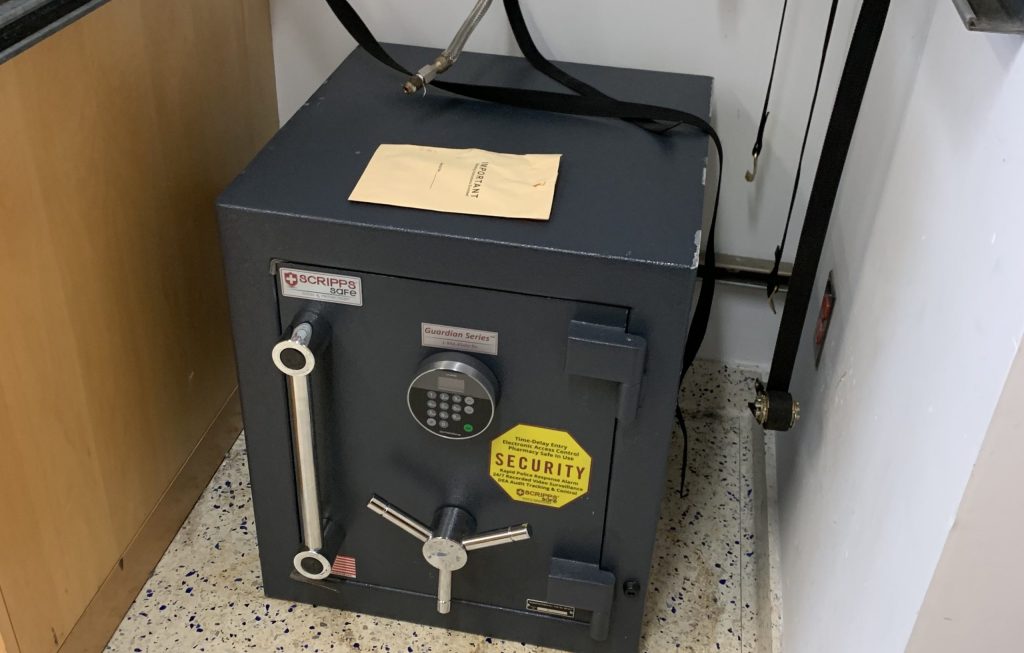 Call Us for High Security Safe Services
The safety of your valuables is our priority. Sherlocks Locksmith provides a comprehensive range of high security locksmith services from safe opening to repair and lock replacement. We are the best locksmith service company in Manhattan, NY, with over ten years of experience.