Safe Locksmith and Safe Opening on the Upper East Side, NYC
Vault & Safe Locksmith Services available with Sherlocks Locksmith in Upper East Side
Safe Locksmith Services in Upper East Side
Sherlocks Locksmith is a reliable company that specializes in providing vault & safe locksmith services in Manhattan, NY. We have been serving the community for many years and we can help you all day, every day. Our technicians have extensive experience in the field and they will be able to provide you with safe opening, repair, lock changes, troubleshooting, and even sales & installations. that are fast, efficient, and affordable. Our extensive experience in the field gives us the ability to work on any safe.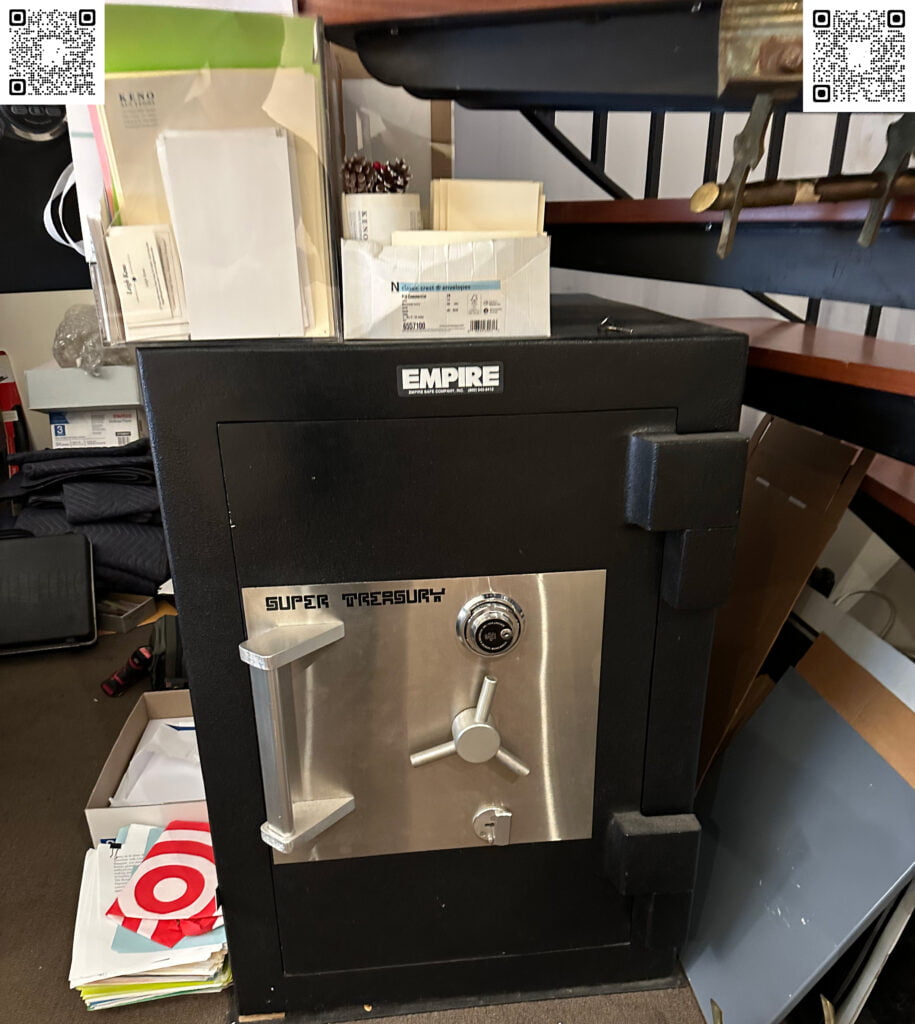 Safe Locksmith in NYC also provides you with some great customer care service that you won't find anywhere else. Our technicians will go above and beyond to help you with your Safe & Vault. We also offer same-day service, so if you need us now, we will be there as soon as possible. Or, we can make an appointment for a suitable time. If you need help with your safe or vault, Sherlocks is here for you.
Midtown, Lower Manhattan, Harlem, Upper East Side, Upper West Side, Washington Heights, East Harlem, Chinatown,  Alphabet City, East Village, Lincoln Square, Financial District, Morningside Heights, Hamilton Heights, Inwood, Hell's Kitchen, Battery Park City, Chelsea, Yorkville, Hudson Heights, Two Bridges, Gramercy Park, NoHo, Greenwich Village, Stuyvesant Town, Koreatown, SoHo, Tribeca, Murray Hill, Marble Hill, Flatiron District, Nolita, Kips Bay, Meatpacking District, Little Italy
What to Expect from Our Team
Sherlocks Locksmiths' team of trained and experienced professionals knows what they're doing. Our safe technicians have the training to diagnose and repair any issue with your safe or vault in a fast, efficient manner. We service every safe available on the market today, so whether it's safe that won't open, or just then for safe servicing, we can help. We will provide the right solution for you and your safe & vault, which means you can get back to doing what you love in no time!




Quick Diagnosis And Repair

We Offer Same Day Services
Garage doors serve as one of the most important components in your home. Without them, you will not be able to go in and out of your garage, which means you would have to leave through your car's trunk and walk around and into your house. This can be a problem during cold and rainy days, so it is best to have your garage door fixed as soon as possible by professionals.
Contact us for more information
For more information about our locksmith services, contact Sherlocks Locksmith today. We provide all locksmith services to the communities of Manhattan, New York, NY, and surrounding areas.
Our services are available today by calling us at (212) 729-1375.
Reviews on Sherlocks Safes
It was like magic - got off the phone, sent a pic, and boom problem solved. Thank you, Ari.
Great service. Would recommend!
Very helpful
Great service. 👍
Sofiya Mcclellan
2023-09-15
Recently discovered an old safe tucked away in our basement and had no clue how to go about opening it. Decided to reach out to Sherlock's Safes and I'm so glad I did. Their expertise in old safe opening was evident from the start. Not only did they handle the safe with care, but I was able to use it too! Professional, knowledgeable, and friendly – highly recommend their services!
Ari was easy to work with. He's diligent and a good communicator. Very professional.
Hi, I highly recommend Sherlock Safes for anyone needing a safe install. Extremely reliable and professional. Ari was there every step of the way from recommending the right safe to all the steps for the install! And the install guys were terrific also!
This is a very honest business they are very professional 👍👍👍👍
I called Sherlocks Safes for help with a safe issue. Ariel ( Technician) was extremely knowledgeable, professional, and kind. I highly recommend this company for hire.
Below are driving directions to reach us from the Upper East Side, Manhattan, NYC
What services does "Sherlocks Safes" offer on the upper west side, NYC?
Sherlocks Safes" offers Safe Locksmith services on the Upper West Side, NYC, including setting up safes, assisting during lockouts, and regular maintenance.
What are the reasons to choose Sherlocks Safes for safe locksmith services?
Reasons to choose Sherlocks Safes include around-the-clock emergency support, established excellence in safe locksmith practices, premium security measures, timely assistance, and a trusted name in the security landscape.
How can I get in touch with Sherlocks Safes for their services?
You can book online for exclusive offers or contact Sherlocks Safes at (212) 380-3787.
Does Sherlocks Safes offer any tools or features to estimate the cost of their services?
Yes, Sherlocks Safes provides a cost estimator that gives a precise and budget-friendly quote based on your specific requirements within moments.
Where does Sherlocks Safes operate and offer its services?
Sherlocks Safes operates in the Upper West Side neighborhood and offers safe locksmith services throughout the vicinity. Including Manhattan, and NYC.