Safe Repair – Safe Locksmith Services
Quality Safe Repair Service
We excel in on and off-location safe repair for commercial, residence, and emergency services. Get a free consultation to know all about our safe repair service in New York City.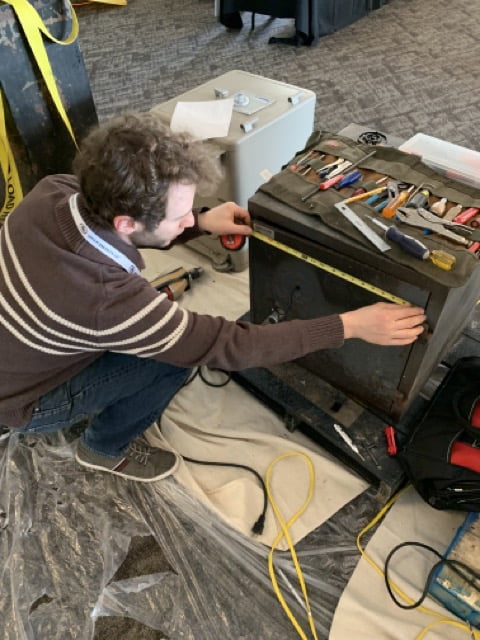 Reliable and Trustworthy Safe Repair Service
Keeping your valuables safe from possible risks and threats is very important. Safes can secure your valuables from threats of burglaries and environmental damage. You can install them in walls, keep them underground, or as a standalone safe somewhere hidden. Safes are now becoming a popular choice as they safeguard your valuable possessions from not just theft but fire, water, and other natural disasters.
They come with different locks, including a combination lock, electronic keypad, biometric, and key lock. However, it's possible to lose the key or forget the combination or code to open your safe. This is where our repair service comes in. We open up your safe so you can get access to your valuables.
All of our locksmiths undergo a thorough and strict background check so that you can feel comfortable while they work with your valuables inside the safe. Your safety is our priority, and we strive to maintain a relationship built on trust.
Quality Safe Repair Service
When Do You Need Safe Repair?
Getting safe repairs is very important since it holds valuable items that need tight security. Here are four signs that it's time to get your safe repaired: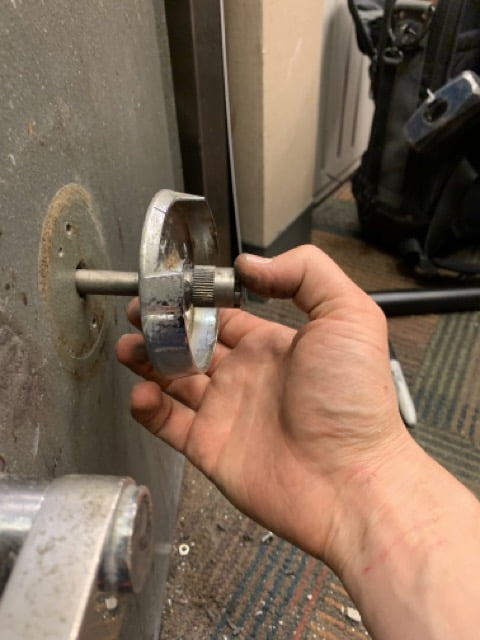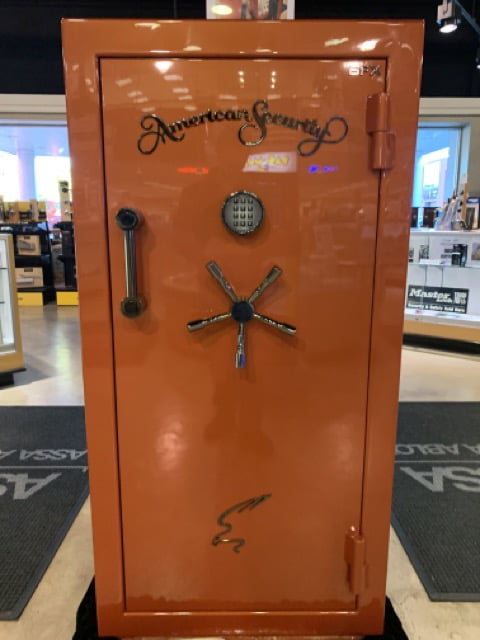 Range of Safes That We Can Repair
At one time, safes were only common in offices and large businesses, but they have become more accessible now. The affordability of safes has allowed their purchase for houses, retail, and even commercial use. There are many different types of safes that buyers can choose according to their needs.
Our years of experience and dedicated work give us ample knowledge on repairing all types of safes. We also offer a training program for our locksmiths to know the trusting relationship that we have with our customers.
Some of the common safes that we repair are:
        Burglary Safe
        Business Safe
        Depository safe
        Gun Safe
        Fire Safe
        Home safe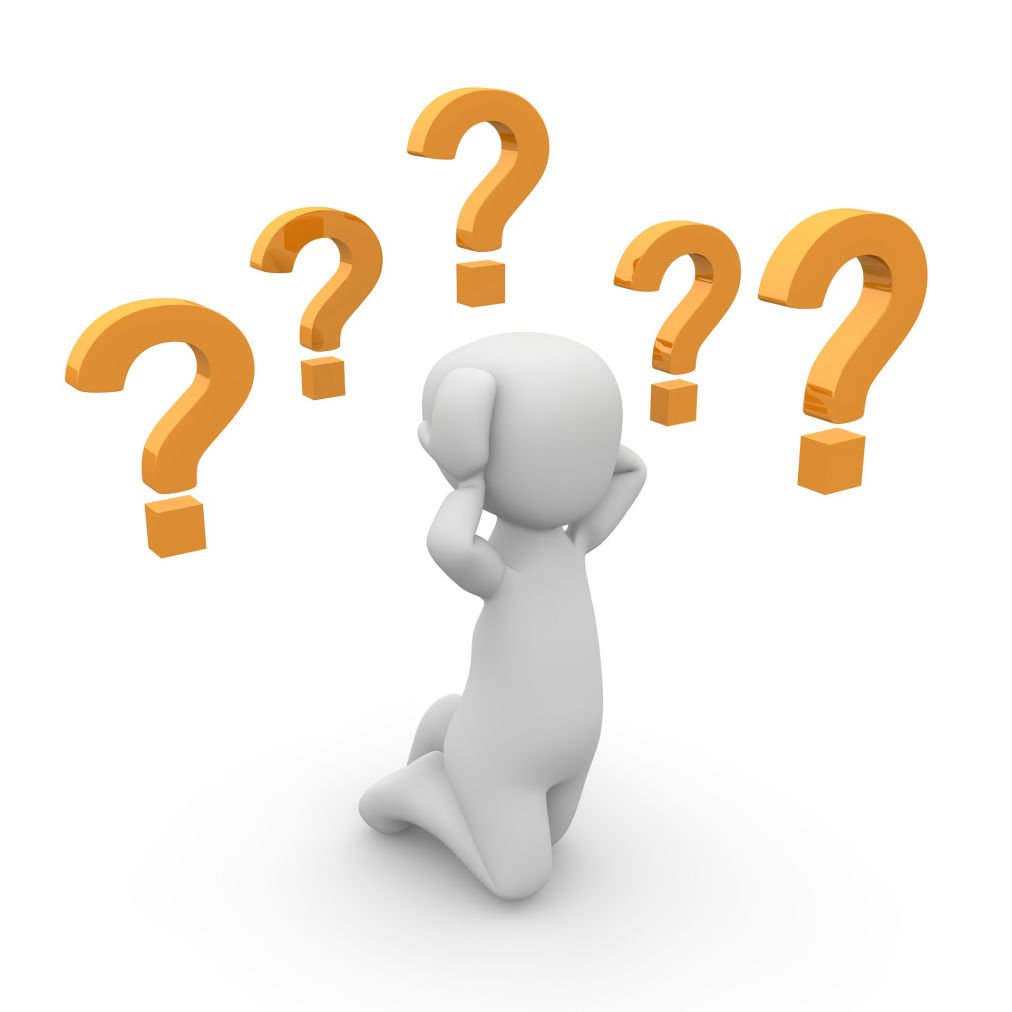 Frequently Asked Questions
Can the Safe Get Damaged During Repair?
We always emphasize the importance of investing in a safe. The tight and solid security that the safe provides gives you peace of mind wherever you are. Our repair techniques make us stand out from the rest of the locksmiths. Sherlocks Locksmith specializes in safe locksmith services. A safe locksmith can open and repair safes without damaging them, so all your contents in the safe remain intact. This also means that your investment does not go to waste.
Do Safes Need Repair and Maintenance?
Like many other types of machinery, safes need regular repair and maintenance service. It does not mean that your safe has to go through a lengthy procedure – just a mere check-up is enough. Frequent use of safes can cause their mechanisms to wear out, so it is important to conduct regular checks.
How Often Should We Service Our Safe?
How regularly you service your safe depends on how much you use it. If it's a depository safe, then the chances are that you open and close it several times a day. Hence, it will need an annual servicing session. However, if it is home safe, or a fire safe, you might not use it as much. While such safes still need servicing, not as regularly.
       

If you notice the following signs, you safe need its servicing session:

       

The combination lock is getting hard to open

       

The dial gets crooked, loose, or hard

       

The lock bolts become loose

       

The door doesn't open easily

       

The safe door is not opening or closing
The Importance of Safe Repair and Service
Safe experts often mention the advantages and importance of keeping safe. Similarly, it's vital that you choose a safe that suits your needs and keeps up with security demands. While keeping a safe has become a necessity, it is also important to get it serviced regularly. This will help you maintain the safe's functioning.
A safe provides adequate security for your valuables and gives you peace of mind. It's best to opt for regular servicing so that your items are not at risk. You can also opt for Sherlocks Locksmith's free consultation service to ask anything about the types of safes and the repairs they might need in the future.
Different locks need different types of repair and maintenance services. For example, people have relied on combination locks for years, and the basis of its functionality is that parts move inside the door. Like a machine needs regular oiling, the parts of a combination lock also need regular maintenance and check-ups. The bolts of a combination lock can get dirty with time, resulting in a jammed door. Consistent maintenance can help keep the lock clean and free of dirt, so it provides great performance.
But it's not just combination locks that have to deal with these issues; a key-lock safe faces something similar. If you do not maintain it regularly, the bolts can get stuck, causing the door to jam. It can also wear out the bolts until you can no longer lock the safe, putting your valuables at risk.
At Sherlocks Locksmith, we follow the safe locksmith method, which allows us to service your safe without causing any damage. While immense external pressure can cause a safe to open, it renders your safe useless by damaging it permanently. Our repair service will save your time and money by retaining your safe's functional capabilities.
Quality Safe Repair Service
What to do after a break-in?
If someone trespassed onto your property and tried to jam open the safe, you need repair services. It is likely that the trespasser hit the safe with something hard and heavy or applied other methods to open it. Even if the damage is not visible on the outside, the safe may have suffered from internal damage. Hire our emergency services to repair your safe in no time.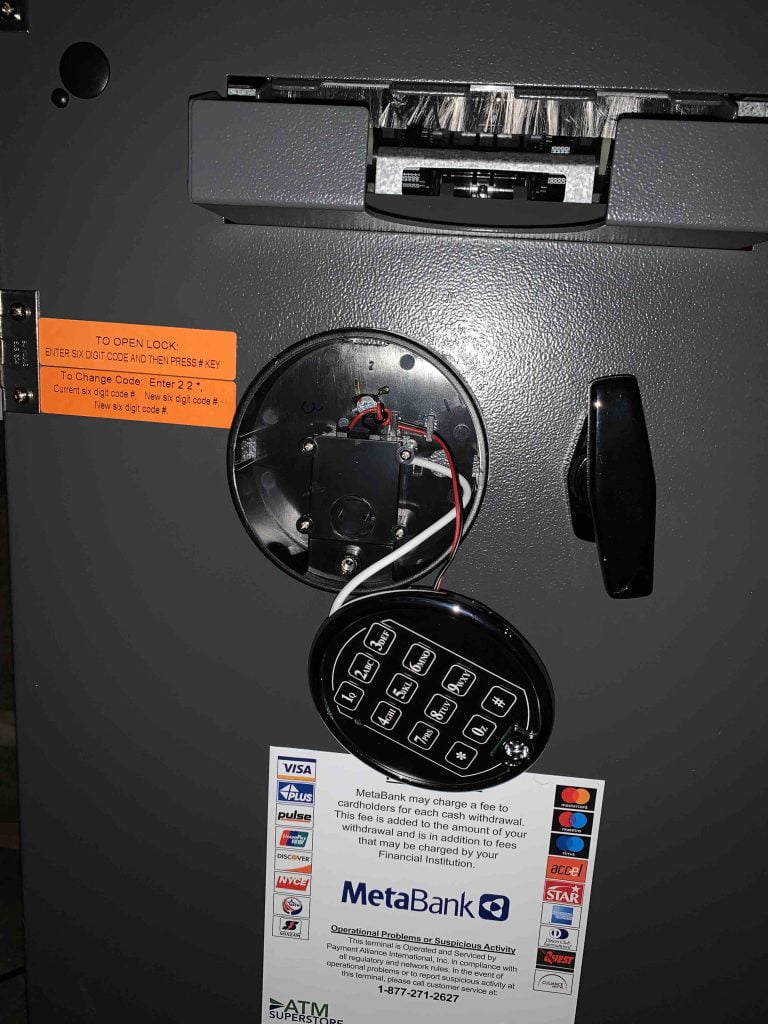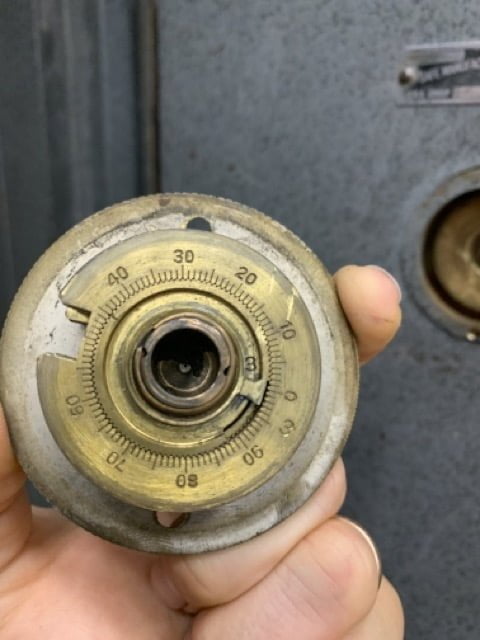 Can You Conduct Safe Repair Yourself?
It is better for a professional to repair your safe as opposed to a layman. A safe runs on a combination of mechanisms, and each machine requires its own repair work. Professional locksmiths go through years of training and experience to conduct repair and maintenance work. If you don't want your safe to suffer from any damage, get a locksmith professional to repair it instead of doing it yourself.
Nowadays, multiple online tutorials claim that they teach viewers to complete repair work on their own. However, many of such videos are by professionals themselves. You can practice on low-quality safes if you like doing it yourself. However, to keep your valuables secure and prevent your investment from wasting, it is important that you take your safe to a certified locksmith.
Purchasing a Second-Hand Safe
Safes are becoming affordable and accessible with time. If you purchase a second-hand safe, it will need frequent servicing. This is why experts greatly emphasize maintenance. Since you won't know about how the previous owners used it, you shouldn't leave anything to chance. Rather, get it checked before purchasing it. Check for any internal or external damage the safe could possibly have. If everything is fine, double the servicing sessions to ensure that it is good enough to secure your valuables.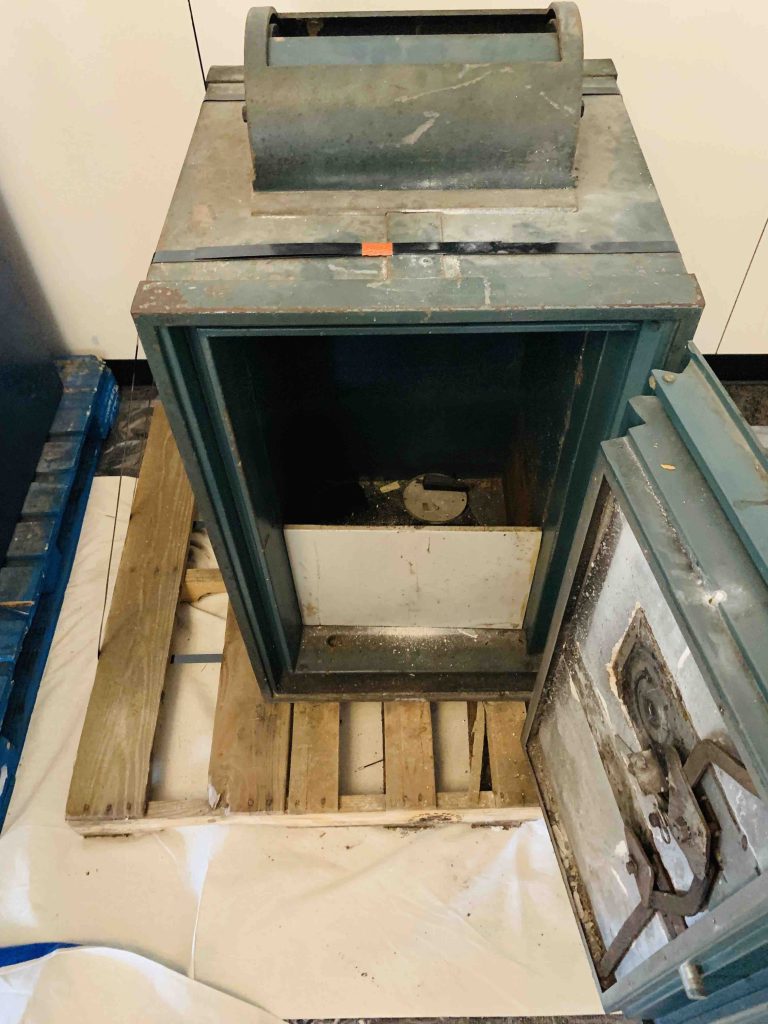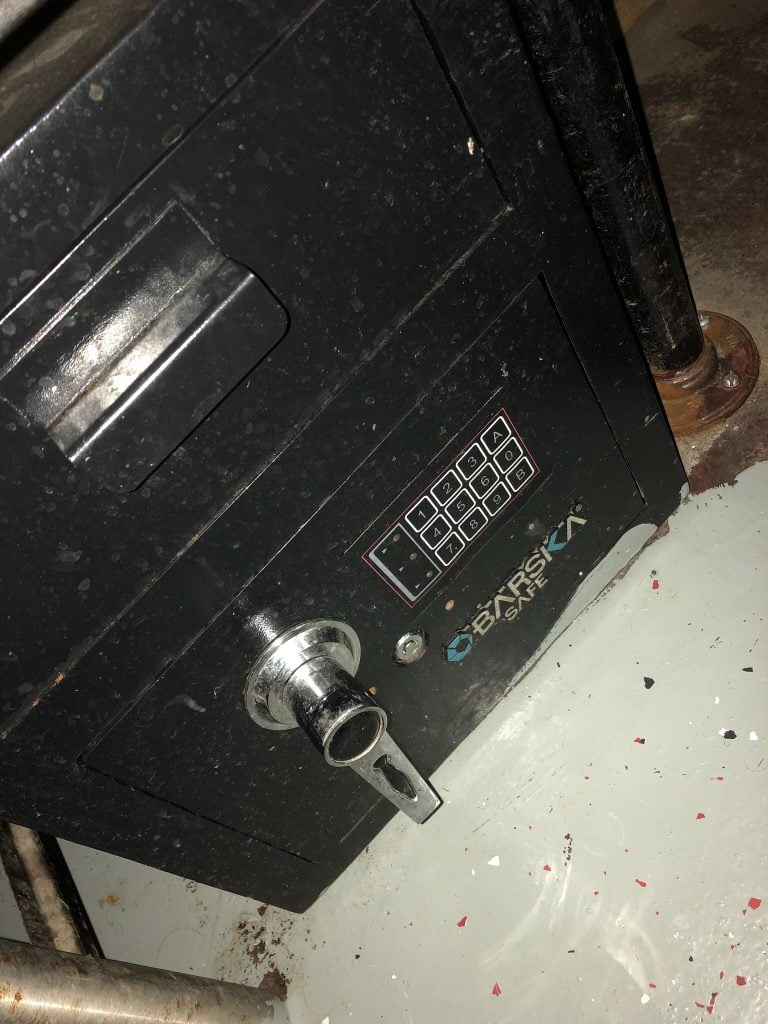 What Not To Do With Your Safe
One of the mistakes that you as a safe owner can make is ignoring the obvious signs that show that your safe needs repairing. You either might not be paying attention to the requirements or you might be saving money by calling a generic locksmith.
If you are trying to repair the safe yourself, you only end up further damaging it; possibly spending more money than a one-time professional repair would cost.
Safe repair requires professional touch and tools. A steady hand repairing a safe will be long-term instead of a temporary DIY. Expert locksmiths have knowledge and skill to repair a safe as needed.
Do not touch a WD-40 whenever you think your dial is getting stuck. This might seem a good solution, but it will only increase your problem in the longer run.
If you feel that the safe is not opening easily, move your valuables to a secure location. Do not leave them lying in there. Call a professional locksmith for repair and maintenance immediately.
Safe Locksmith Services with Sherlocks Locksmith Professionals, NYC
We provide certified and professional services throughout New York City. Our decade-long experience gives us the upper hand in providing safe locksmith services and building a trusting relationship with our customers. We offer safe repair, installation, and maintenance services to secure and fulfill clients' repair needs.
Sherlocks Locksmith has licensed and certified professionals who go through strict background checks and training programs to be able to become a permanent part of our team. We never compromise on our customer's trust and security.
Call Us to Book a Safe Repair Appointment
Regular use of safe, mechanics and force can affect the quality of the safe. This can compromise the reliability of your safe. This leads to several problems with key locks, combinations, and even jammed doors. When the safe does not work properly, your valuables are no longer safe.
Call our number to book an appointment for our repair service. Our efficient and certified locksmiths will ensure to resolve all your issues on a timely basis. Our employees are professional locksmiths who offer the best solution for your problem. We also use unmarked service vans to ensure safety and security of our clients.