Sherlocks Locksmith Professionals
Next-level Security and Convenience with Sherlocks Safes
We are your go-to locksmith company when you need security systems and modern security devices. Upgrade your home and business security with us.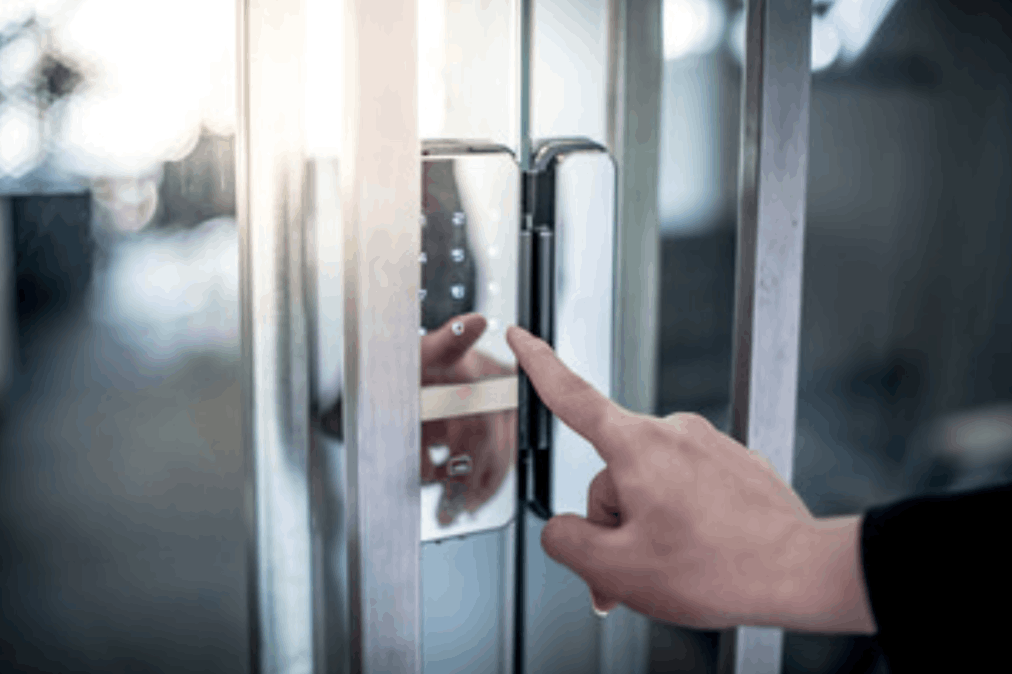 Security systems offer better security and convenience compared to typical locking systems. They are viable upgrades, especially if you want to take advantage of new innovations in home protection. Here are the reasons why you should consider installing a security system.
Protect Your Family, Home and Business From Burglars and Intruders
One of the primary motivations, why you should install a home security system, is its advanced security features. The mere presence of alarm systems deters intruders from attempting to break into your home or business. Security cameras also provide the same protection.
Furthermore, it is possible that your family members are home when a break-in happens. A security system that comes with an alarm provides them enough warning. They will have enough time to get to safety. Advanced security systems can contact the authorities automatically.  
Most modern security systems come with at least one surveillance camera. Gone are the days of expensive camera installations. These days, you can purchase an entire set of security devices that allows you to monitor and see what's happening in your home and your office.

Additionally, wireless security systems make it easy to add more devices. Some even connect to the Internet. You can then view live footage using apps or a secure web portal even when you are away. Other security systems can even send you notifications in case of break-ins or other emergencies.
Monitor Your Home and Business Remotely
Breaking your key in the lock is not only frustrating but time-consuming if you try to resolve it yourself.
Protect Your Home While You Are Away​
Aside from having remote access to your home security systems, other kits come with a subscription to companies that offer monitoring and security services. It is difficult to monitor your home or business when you are out-of-town for business or vacation. As such, these companies provide constant monitoring in your place.
They can see if there are any emergencies such as fire, break-ins, or similar incidents. Additionally, they can contact authorities on your behalf to intervene during emergencies. This prevents further damage to your property even while you are away.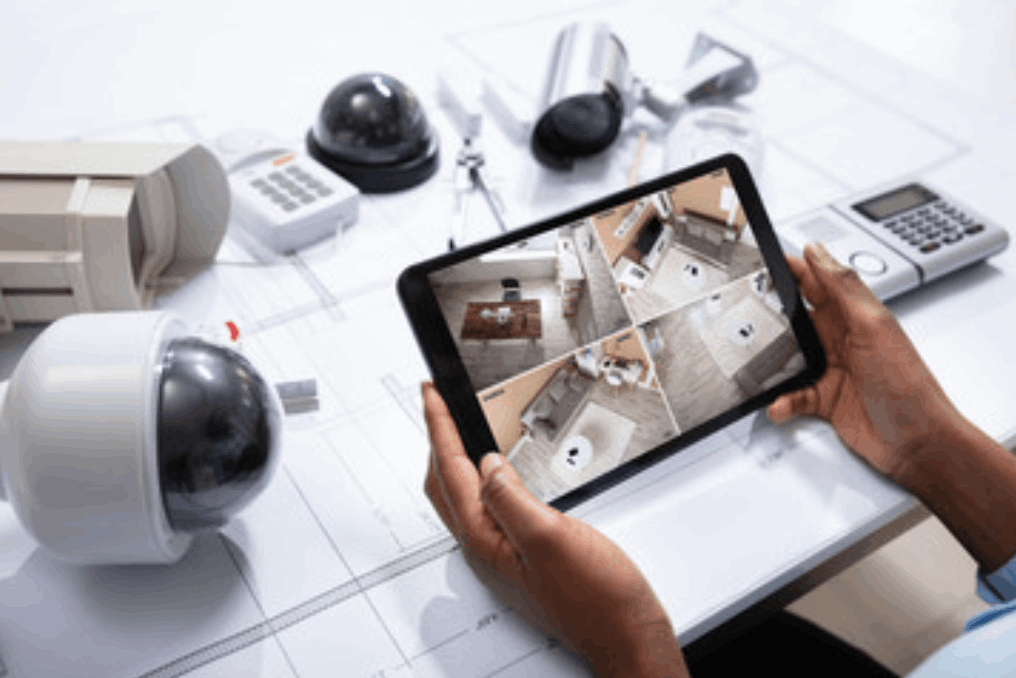 Sherlocks Locksmith Installs
Surveillance and Security Systems in New York — and — We Do it Right!
Sherlocks Locksmith ensures that we are always updated when it comes to security systems and devices. Homeowners and business owners love working with us because we provide: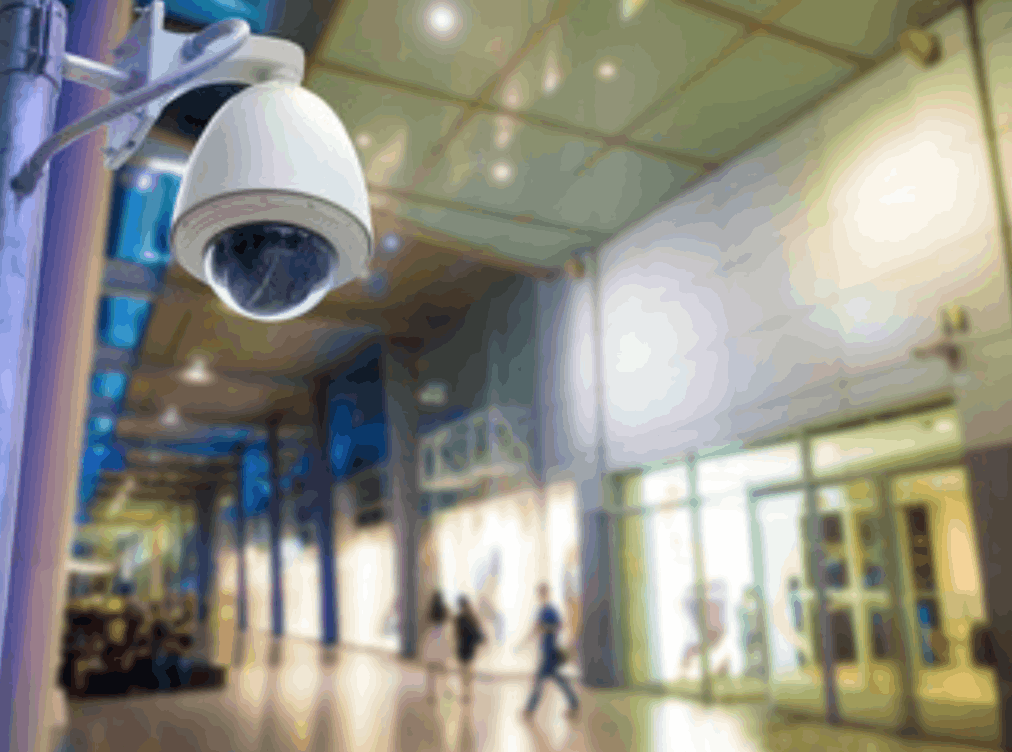 Electric Strikes
Electric strikes replace your standard strike plates. These will allow you to release the latch and open the door, usually by pressing a button or a wireless device. It works in most types of doors and acts as a gatekeeper. This ensures that you know who enters your home or office.

Consult Sherlocks if you are considering electric strikes to add security to your home or business. We can provide recommendations that will work with your door and budget. If you have existing electric strike plates, our specialists are trained to diagnose and resolve a variety of lock issues.
Magnetic Locks
Magnetic door locks use electromagnet and armature plate to provide enhanced security and convenience to any structure. These are usually installed on swinging doors. As such, these are mostly found on gates, medicine cabinets, or kitchen cabinets. Additionally, these locks are used in emergency exits. Because it uses less mechanical parts, it is likely to fail.

Choosing and installing the right magnetic locks is confusing and complicated if you do not have the proper training. Worry not! Get in touch with Sherlocks. We will do everything for you, from choosing the brand to maintenance. Whether you need failsafe magnetic locks or external gate locks, we got you covered.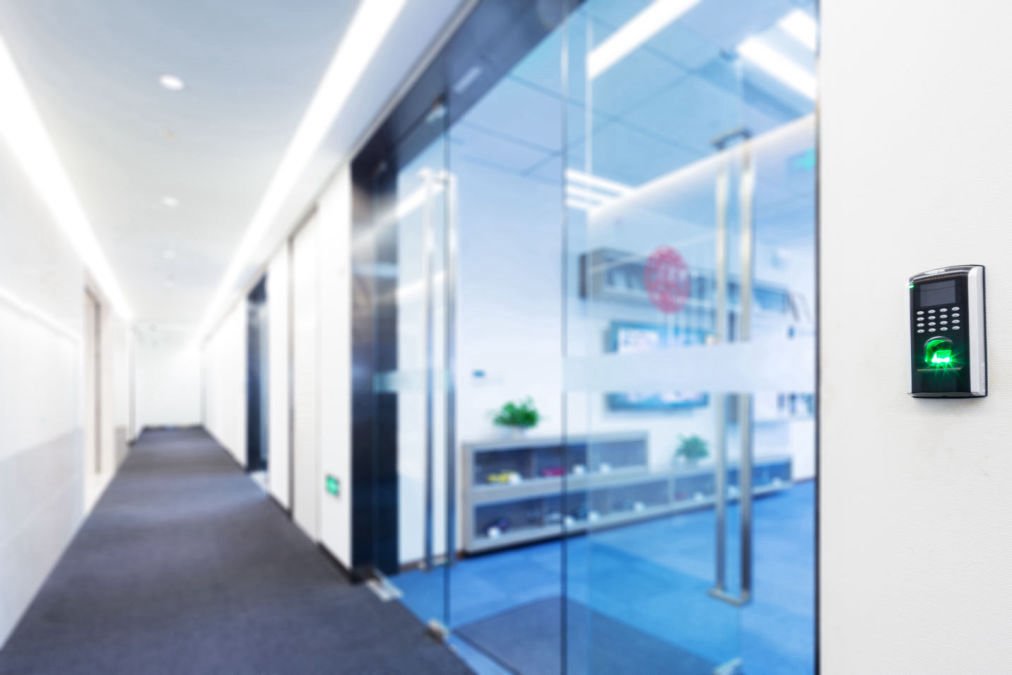 Access control systems are essential for offices, large homes, and other structures like an apartment complex. It connects to various components of security systems such as cameras, alarms, and more. As security devices become more sophisticated and complex, so do access control systems. These days, it is easy to find access controls that can manage and monitor your home or office automatically.

Sherlocks can help you choose and set-up the best access control system. We will help you select the most suitable access control for your security system. On top of that, we are always available for installation, repairs, assessment, and maintenance. 
Camera Surveillance Systems
Most security systems incorporate at least one surveillance camera. These monitoring devices are now becoming essential for residential and commercial structures. The presence of these surveillance devices is enough to discourage potential intruders. Additionally, they are valuable in collecting evidence or footage if break-ins or other emergencies happen.

While it may seem easy to stick a CCTV camera in your property, it is best that you consult a professional. Sherlocks offers full security services to help you install the cameras in strategic points in your house or office. Additionally, we will conduct full testing to ensure that they are working properly with your current security system.
Smart Locks
If you want to upgrade your locks, but not yet sold on security systems, smart locks are the way to go. It uses advanced technology to add a layer of security in your home. Additionally, it is more convenient as most smart locks are keyless. Instead, they use access cards, biometrics, facial recognition, or mobile apps. There are thousands of types and brands in the market right now. That means you will find the perfect smart lock for your needs and budget.

Confused about choosing the right smart lock for your home? Call Sherlocks! We will guide you through evaluating and choosing from a variety of options that best fits your needs. Also, we offer services such as installation, repairs, and maintenance. That means you do not have to worry about your new locks ever again.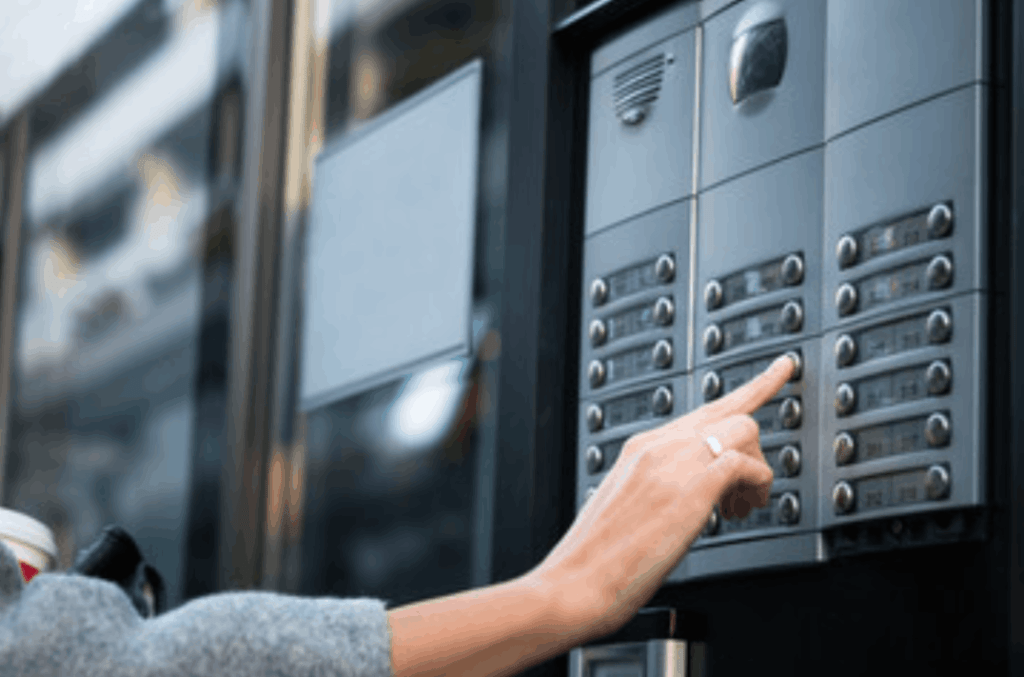 An intercom system is essential to every office or residential buildings. It provides the convenience of controlling and monitoring who has access to the structure without ever leaving your desk. Just like most security systems, they come in different varieties, from audio-only to audio-and-video. As such, choosing the best intercom is confusing. Not to mention the complicated installation.

Here in Sherlocks, we do the work for you. Our security experts are trained to assess your needs and recommend the best intercom system. We will work with your budget and your current needs. Additionally, we will install and test the devices to ensure that they are working. We will walk you through how to maximize the functionalities of the intercom as well.
Check Out What Our Clients
Are Saying
"I was looking into smart locks for years, but I was hesitant because they seem expensive. Sherlocks help me look at options that work within my budget. They help me install it too!"
Sherlocks helped me upgrade the office's security systems. They helped us add more cameras and a new intercom system. Amazing and fast service"
"It's a great thing I called Sherlocks. They walked me through how to use my new security system during installation. Everything was done in an hour too!"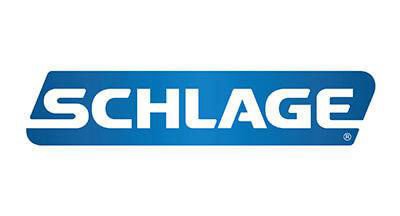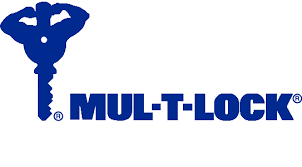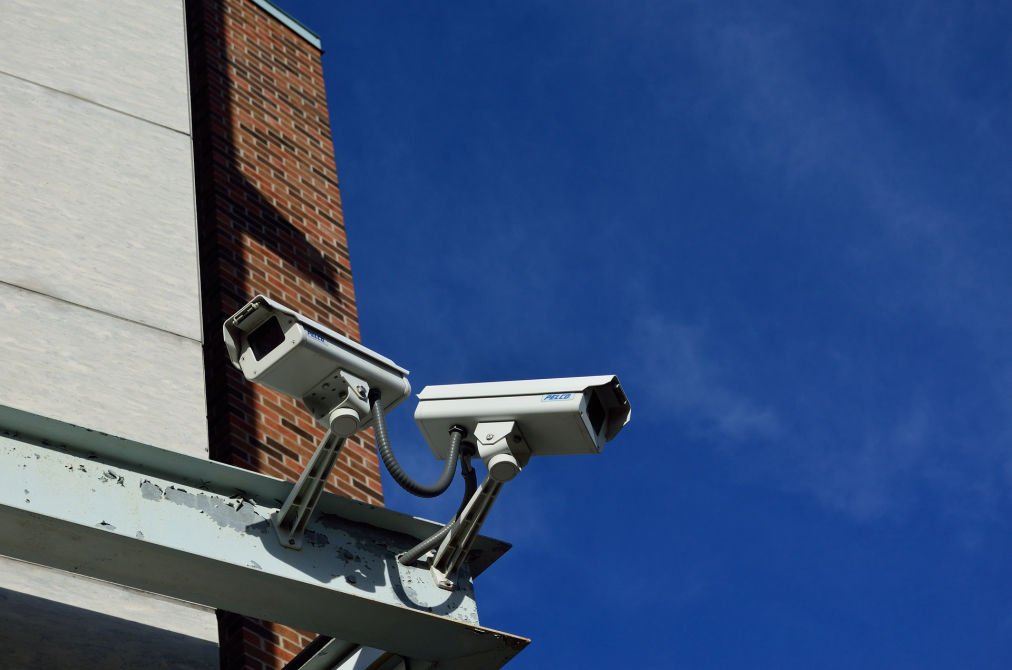 Frequently Asked Questions
Are home security systems expensive?
No. While there are premium security systems that are expensive, these are typically designed for large offices or structures. There affordable security systems that are targeted towards residential buildings. If you are shopping for an upgrade, contact Sherlocks so we can guide you through various options.
The most basic smart lock replaces keys to unlock your door. It uses access cards, fingerprints, and combinations. Advanced smart locks even use facial recognition and mobile applications. Most have options to connect to your WiFi and integrate with your existing smart home or security system.
Do I need surveillance cameras for my home?
Yes. The presence of CCTV cameras prevents intruders and burglars from taking an interest in your home. Additionally, if break-ins happen, you have footage for evidence. Fortunately, cameras are becoming more affordable these days. Contact Sherlocks if you are thinking of installing them in your home.
3 Reasons You Should Hire a Professional Security System Installer in New York
Don't make security systems a DIY project. Though figuring out problems and finding security solutions can be intriguing, when it comes to your home or business security — do it right!
Call Us for a Free Estimate!
Ready to upgrade your home or office security? Start by contacting Sherlocks. We will handle all your security needs, from installation to repairs. Call us today!