Sherlocks Locksmith Professionals
Commercial and Home Safe Opening NYC
Sherlocks Locksmith not only works to secure your valuables in the safe, but also secure the safe itself. We have a decade's worth of experience in Safe Opening. Our professional locksmiths do not damage the safe during the opening process, so your safe's durability remains intact after it's repaired.
Call us for any assistance! Our team is available 24 hours a day, seven days a week.
Safe Opening with Sherlocks Locksmith, NYC
Our professional locksmiths can open different types of safes. These include:
       

Fire Safes
        Burglary Safes
        Gun Safes
        High Security Safes
And many more!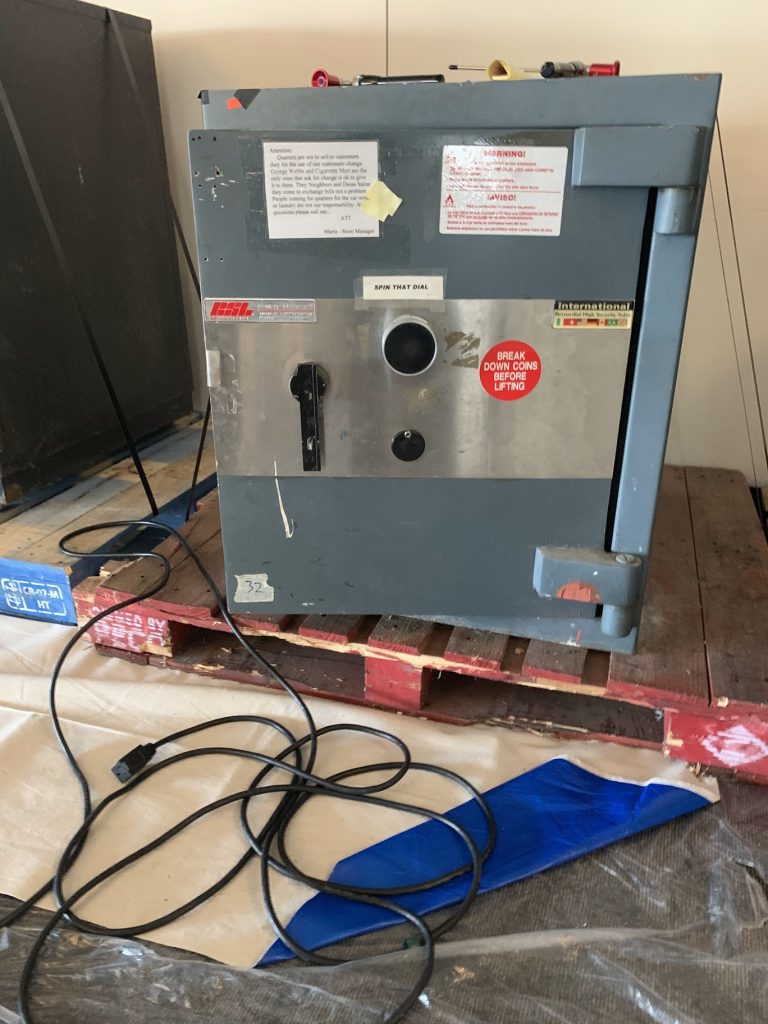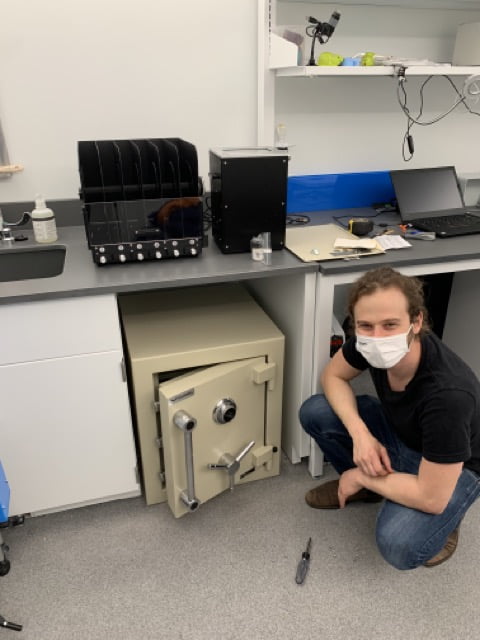 A locksmith has to analyze the safe before they start working. Many times, the situation is not as bad as it looks, and the safe can open with hands. At other times, it might require drilling. When certified locksmiths do the drilling, they do not damage the safe. They also leave no evidence to suggest that the safe might have gone through any repair.
Some of the tools used by our trained locksmiths are:
       

High-speed and diamond drills
        Drilling rigs
        Key-lock picks
        Borescopes
What makes us different from other locksmiths is that we use advanced Safe Opening methods. This way, you don't have to worry about buying a new safe after we repair yours. Your safe will keep your valuables just as secure as they were before.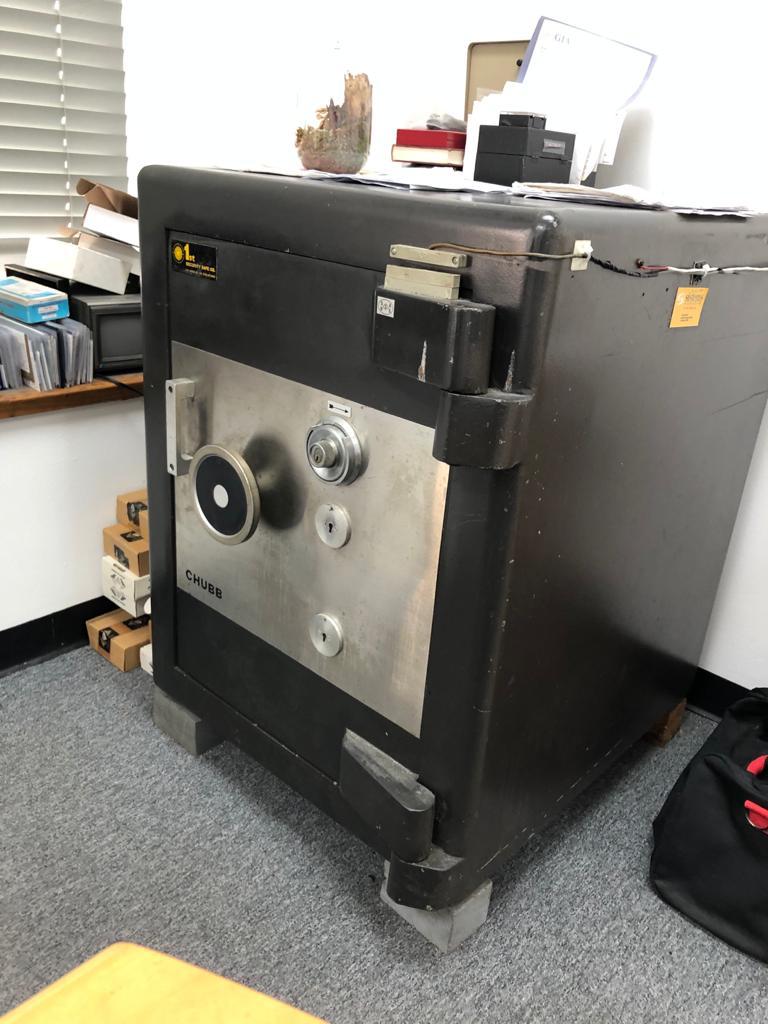 Why Should You Keep a Safe?
It is vital to safeguard your belongings against any dangers and threats. Safes offer the impeccable level of security that you desire. You can install them in walls, underground, or rely on a stand-alone safe. Safes are growing more popular since they protect your belongings against robberies as well as fires, natural disasters, and moisture damage.
Combination locks, electronic keypad locks, biometric locks, and key locks are among some of the options. But even so, it's possible to misplace your safe's key or forget the combination or code to unlock it. This is where our Safe Lock Change services come in handy. We can change the lock, so you don't have to worry about your security being compromised.
Our safe opening New York services stand out from others since your safe remains completely secure before and after our work. We transfer, move, repair, and open the safe without destroying or damaging it, so you don't have to worry about purchasing a new one. You can use it as safely as before.
All of our locksmiths go through a thorough background check, so you can relax while they work on your safe. We work hard to maintain a trustworthy relationship, and your safety is our top priority.
Hiring a Certified Locksmith for Safe Opening
We understand the difficulties you might come across when looking for a certified safe locksmith. You want to hire a locksmith who does not damage your safe and one that you can trust freely. To do that, you need to ask all the right questions. Here are some of the questions you can ask before hiring a locksmith:
Will you safely open the safe without damaging it?

Are you aware of my specific safe, and have you worked with this particular brand and model before?

Will you charge me a price for attempting to unlock my safe, even if you are unable to do so?

Would you be able to open my safe and reinstall it the same day, or will you need to make more trips?

Do you charge on an open hourly rate or a 'not to exceed' fixed rate?
Opening the Safe during Emergency
Safe opening during emergency situations requires immense skill. The pressure is on at that moment, and our professional locksmiths make sure that the pressure does not get to them. They get the job done without damaging your safe.
Here are some of the methods used by our locksmiths:
In this method, we use low electrical voltage to open the safe. The lock case penetrates and activates the motherboard. The safe lock opens when the current hits it.
Our locksmith enters the safe with a very minute scope after drilling a small hole. They observe the wheel movement inside to open the safe. They cover the tiny hole with hardened carbide, leaving no hints of any kind of repair.
This method includes connecting a safe-cracking amplifier to the safe. It also has earphones that the locksmith wears. It allows them to listen to the mechanical movement of the lock and open the safe.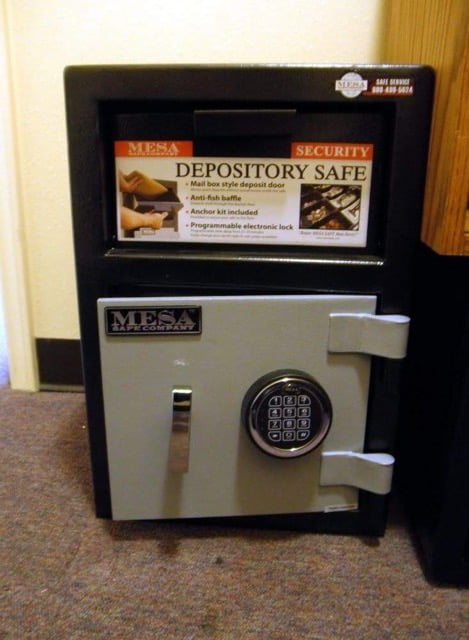 Reasons to Hire a Locksmith for Safe Opening
People use safes for a variety of reasons. One can live in peace knowing that their prized possessions are secure in a fool-proof safe. There are times when the safe might not open with your usual code, combination, or key method. In such a scenario, you can hire a professional locksmith to open it safely. Here are a few reasons you may need a professional locksmith's safe opening services:
Lost Keys or Forgotten Combination
People keep safes in hidden places, so they are not visited frequently. If it opens with a key, then you have to keep the key safe at all times. Sometimes, one forgets the location of the key, and they're locked out of their safe. Similarly, it is better to memorize the combination or code instead of writing it somewhere else and posing a risk. But even so, it's possible that they forget the code or combination. This is when you can call Sherlocks Locksmith Professionals to help you with safely opening the safe.
Combination Shift
Combination safes use a dial that you twist to enter the correct code. Since this is an old security lock, the combination can shift slightly, changing the code on its own. This happens when owners fail to maintain the safe properly. Attempt at least four to five times before you are completely sure that the combination does not work. Immediately call the locksmith so that they can do it the right way. Sherlocks Locksmith provides emergency services 24/7. You can reach out to us any time!




Lock Mode and Time Delay
In updated and modern safes, there is a time delay or a lock mode method. If you attempt to open the safe more than five times, the safe self-locks itself. This feature ensures safety in times of burglary and robbery and is now available in almost all electronic safes. When this happens, refrain from attempting the code again and call a professional locksmith. Sherlocks Locksmiths will use their expert ways and open your safe in no time.




Damaged Lock Mechanism
When there is a break-in, burglars and robbers look around to find a safe because they know it holds valuable things. If they successfully find the safe, they will go through multiple attempts to break the lock. They will attack it with excessive force and even hit it with something heavy. This damages the lock mechanism from the inside. The door can get jammed, and entering the code might also not work. At this time, call a locksmith instantly so that they can open the safe and help you secure your valuables.



Jammed Bolts
At times, the safe won't open, even after using the right code and combination. This can be due to jammed bolts. Bolts can jam because of poor maintenance or when someone applies extreme force on them. The right call here is to contact an expert locksmith who will safely open the safe.



Internal Damage
New and updated safes now come with an electronic mechanism. This means the safe has internal wiring that can suffer for different reasons. It can either be a simple wire detachment or even damage, so call a locksmith who can fix this. At Sherlocks, our locksmiths have training for all types of safes, be it the key-lock or electronic keypad.
Lack of Safe Maintenance
Your safe has internal mechanisms that require expert services. Neglecting that can result in a safe lockout. You can set a service schedule with Sherlocks Locksmith to regularly maintain your safe. Our locksmiths will perform the service according to the set schedule.


Safeguard Your Valuables with Our Safe Opening Service
Let us help you in the best professional way. We provide 24/7 safe opening services throughout New York City.
Our Safe Opening Method Lessens Your Insurance Rate
A lot of people keep their valuables in a rented safe of a vault, that too in a place that is difficult to access. However, when you keep it in a safe at your own home or office, but in a hidden place, you can save on deposit box rent and insurance premiums. You don't have to insure all your valuables anymore.
Moreover, our safe opening method ensures that your safe is not destroyed during the process, so you will not have to buy a new safe after its repair. Imagine all the extra hassle you can avoid!
The peace of mind that comes with the safe opening is one of the most significant benefits. Knowing that all of your valuables are safe and sound in a solid safe, even after its repair, may help you relax. Our safe opening methods do not cause any damage to the safe, so our dependable services set us apart from our competitors.
If you want to access your safe, but have forgotten your combinations or your lock gets jammed, call us for our trustworthy services. You won't need to buy a new safe after using our services. You will also have the same security level of the safe as it was before the repair, so restricted accessibility will still be there. Sherlocks Locksmith's Safe Opening Services opens the safe without damaging it.
Why Choose Sherlocks Locksmith's Lock Change Services
Certified Locksmiths
Sherlocks Locksmith employs highly qualified and skilled locksmiths. Our locksmiths receive extensive training and have expertise and experience with a wide range of locks, keys, and other security systems, including diverse types, models, and manufacturers. They must also undergo a rigorous background investigation. This ensures that you're dealing with a professional. You'll feel confident that you are in good hands when you work with a licensed locksmith from Sherlocks.
Excellent Customer Service
Our customer service agents are very friendly and helpful. You can count on pleasant and knowledgeable agents who are eager to help. As soon as we receive your call, you become our top priority. Our locksmiths will provide you with all of the necessary information regarding your locks and security system. We will walk you through the procedures and explain them to you. We provide exceptional customer service at all times.
Efficient Services
We're experts in resolving security challenges. When it comes to lock and security difficulties, we recognize that every second counts. With Sherlocks, you won't have to wait hours for a locksmith. If you require a lock change in Manhattan, we are the best option. After receiving your call, our locksmith professional arrives in record time. They work fast and thoroughly, allowing you to continue with your day without delay.
Call Us – Safe Opening by Sherlocks Locksmith Professionals
Sherlocks Locksmith across New York City provides safe locksmith services. We have experienced professionals who offer secure safe opening services. You can contact us for any advice or a free consultation session. You can also call us for Safe Locksmith Services.