We Protect What You Treasure Most
Located in the heart of New York City, we at Sherlocks Locksmith Professionals work to provide peace of mind with our solid burglary safes.
Why Do You Need a Safe Locksmith Burglary Safe?
Do you have valuable and irreplaceable possessions at home? If yes, then our Burglar Safe is for you! Our safe not only protects your possessions from burglars but possible hazards as well. These include fire or a natural disaster. Our safe is more secure than an average fire safe. You can operate it with a key, electronic pad, or combination dial.
A home safe will protect jewelry far more effectively than merely hiding it in one's bedroom. Burglars hunt for valuable jewels in all the usual hiding spots, but it is far more difficult for them to steal anything from a safe. It is also tough for people to take care of all the arrangements after an event, such as a home burglary or a natural disaster, such as dealing with insurance companies. Knowing your precious items are safe from a disaster can enhance your sense of security.
Contact Sherlocks Locksmith for your Burglary Safes
Protect Your Business Valuables from Getting Stolen
Many companies have a record of private papers that they don't want to lose. One should keep these documents secure in a lockable safe. A fireproof safe not only keeps documents from falling into the wrong hands but also keeps them from getting destroyed in the event of a natural disaster. A burglary safe also provides sufficient protection for businesses, such as restaurants, to retain money on the premises during the day, decreasing the number of trips to the bank to deposit money.
Get Your Valuables' Security Sorted by Us
Having a robust safe in your house will give you peace of mind. You can go anywhere with the surety that your valuables are safe in the Safe Locksmith Burglary Safe. There are numerous advantages to having a safe:
       

Protects valuable possessions and documents from theft and fire

       

Keeps your valuables out of sight from the burglars

       

Keeps firearm possessions away from the reach of outsiders and children

       

You can keep anything you want to protect in there, including jewelry, title deeds, wills, guns
Where Should You Put Your Safe?
There are several places to install a safe. You can choose wall safes that you can hide in one of the walls. You can also go for floor safes that you can keep hidden under the floor. Or, you can choose a standalone safe that you can place on any flat surface hidden from everyone.
Sherlocks Locksmith has licensed lock specialists with years of expertise in the field. We also have specializations in emergency, residential, commercial locksmithing, and other areas. Sherlocks Locksmith thoroughly trains employees to handle almost any locksmith situation.
Our certified specialists undergo extensive background investigations. With a Sherlocks Locksmith, you are always protected and secure. We have the most up-to-date tools to ensure that we provide high-quality services.
We guarantee safe opening of our indestructible safes. If you forget the combination or code or lose a key, our qualified team makes sure they provide you with the best service. Our safe locksmith system can open safes without damaging them. We also provide other repair services like safe lock change, safe servicing, and safe installations.
Sherlocks Locksmith places high value on customer service, in addition to skills and experience. We've been successfully serving our NYC customers for over a decade.
When you contact a lock specialist, you can expect nothing but helpful professionals who will put you first. Our locksmiths are sure to satisfy you throughout the procedure.
Why Choose
Sherlocks Locksmith Professionals
Sherlocks Locksmith offers various quality services to all of New York City.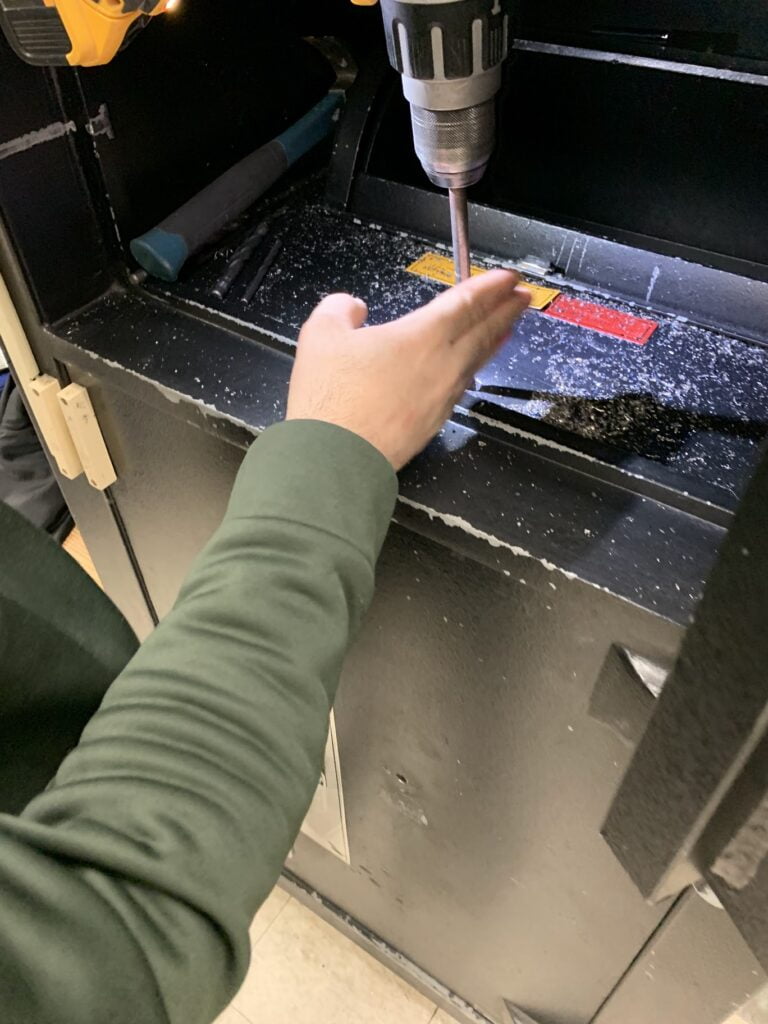 Call Us Now To Secure Your Valuables
The safety of your valuables is our priority. Sherlocks Locksmith provides a comprehensive range of locksmith services from safe installation to safe opening. We are the best locksmith service company in Manhattan, NY, with over ten years of experience.