Home Safe Opener in NYC by Safe Locksmith Experts
Sherlocks Locksmith has been providing Home Safe Locksmith Services in NYC for more than a decade. Our expert team of professionals is just a call away to provide effective methods that open your safe. Call us for a free consultation or to book an appointment.
Home Safe Opening by Sherlocks Locksmith
Home safes are a secure way to protect and safeguard your valuables. However, there can be times when you can't open your safe. This can be the result of a forgotten combination or code, losing your safe keys, jammed bolts, or loose wiring, among other reasons.
Our locksmiths have the right experience, knowledge, and training to open a variety of safes. We use the best, updated tools, and open your home safe without damaging it. We also help with repair work when needed.
Our decade-old experience helps us provide convenience and peace of mind to customers all over New York. Do not panic if you are unable to open your safe. Just give us a call for effective opening emergency services.
Contact Sherlocks Locksmith NYC
Why Should You Have a Home Safe?
Whether you admit it or not, almost everyone can benefit from a home safe. It can be used for passports, documents, cash, social security cards, jewelry, and even simple items that you need temporary secure storage for.
There are many types of home safes. From low-cost (and quality) small Hotel-Style safes to Fire Rated and High-Security Burglary home safes. But no matter what type of home safe you have, anyone can get locked out.
Why do people get locked out of their home safe? Well, here are a few reasons:
Your safe is broken — even though you know the combination, it won't open. This usually happens when a low-cost and low-quality safe was purchased. Yet, even with high-quality safes malfunctions can happen. Usually, when not treated right, and abused.
You forgot the safe combination. This can happen to anyone for any reason. For instance, a safe you inherited with no combo; a safe rarely used; or, a safe that had its combo changed by someone else.
Unfortunately, sometimes someone tried breaking into your safe, and leaves it in poor condition. If you have a quality safe, they most likely failed. 
Our trusted locksmiths are only a phone call away! We also supply a variety of home safes that you can choose from. Call us immediately if you are ever in a position where your safe is stuck and you cannot open it. Our home safe opening methods ensure a careful and professional safe opening procedure.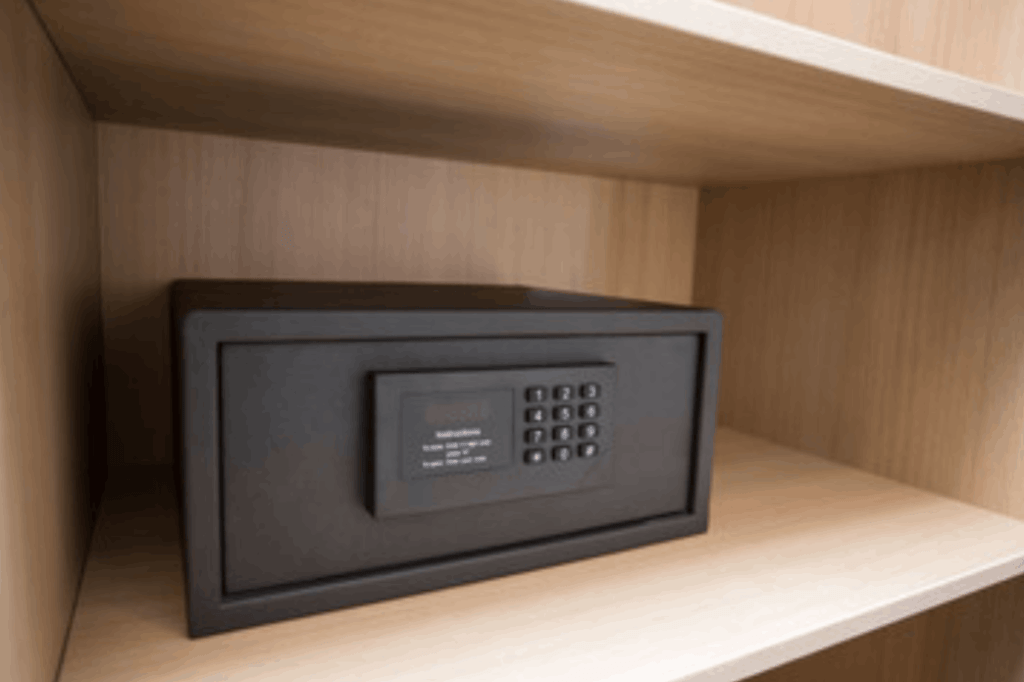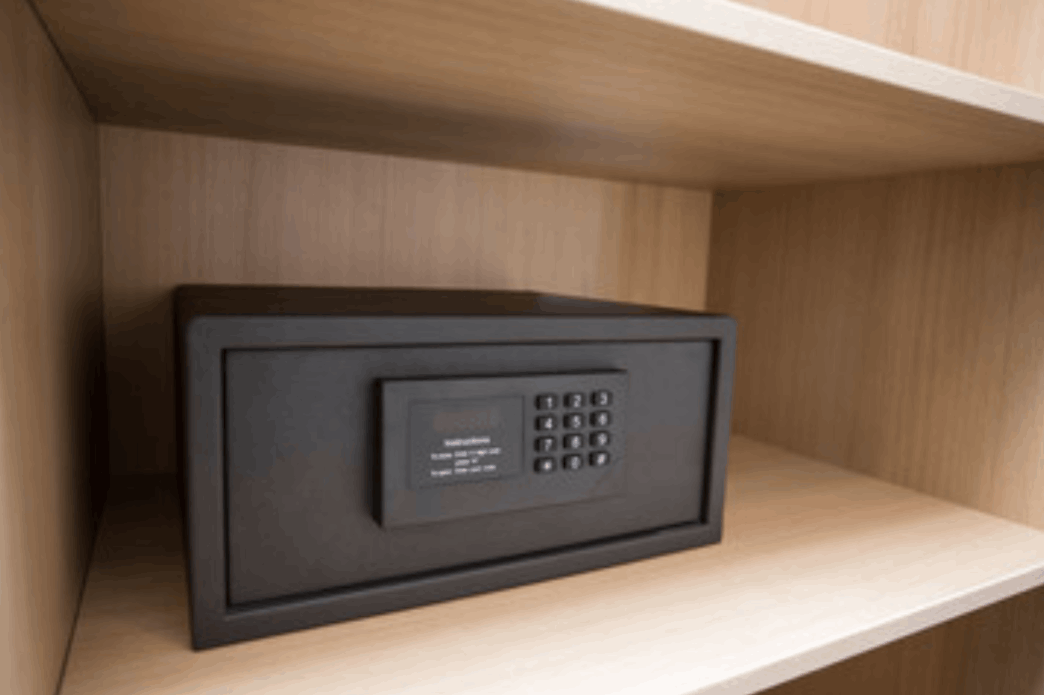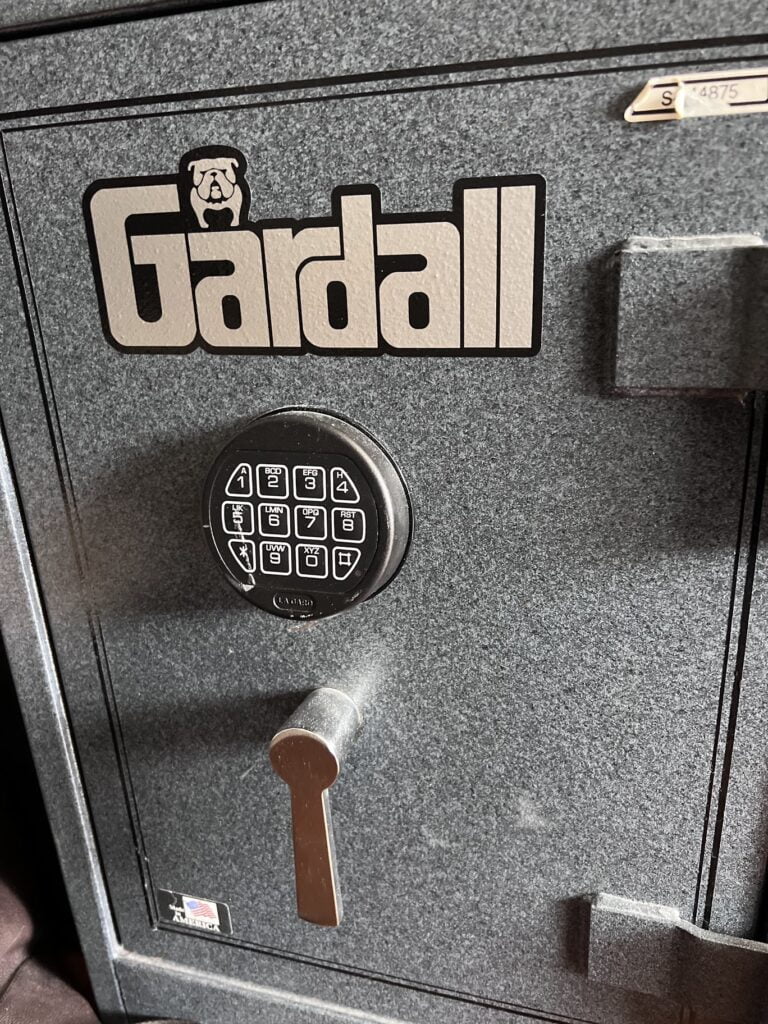 Why Should You Hire a Professional Locksmith for Home Safe Opening?
People use safes for a variety of purposes. One can rest easy knowing that their most valuable possessions are safe and secure in a solid safe. Sometimes, it may feel impossible to open your home safe with your usual code, combination, or key. In that case, you should contact a professional locksmith to open it safely. Here are a few reasons why you might need a locksmith to access your home safe:
Questions to Ask When Hiring a Locksmith for Home Safe Opening
We understand the challenges you may face in searching for a qualified locksmith. You want to select a locksmith who will not harm your safe and who you can completely trust. To accomplish this, you must ask all of the appropriate questions, such as:
       

Are you licensed?

       

Does your service have a warranty period?

       

Do you conduct a background check on your employees?

       

Are you insured?

       

How do I verify your employee?

       

Will your employee be able to open the safe without damaging it?

       

Are you familiar with my specific safe? Have you previously worked with this brand and model?

       

Will you charge me if you fail to open my safe?

       

Will you install the safe back on the same day or make another visit for that?

        Do you charge an hourly rate or fixed rate?
Home Safe Opening Methods
Home safe opening takes a great deal of skill, especially during emergencies. At such a moment, our skilled locksmiths face a lot of pressure but ensure that it does not affect their performance. They expertly execute their duty without causing any damage to the safe. Some of the home safe opening methods that we use are:
Why Choose Sherlocks Locksmith
Other Services We Provide With Home Safe Opening
We also provide other services you might need during the home safe opening. You can call us for a free consultation and add more services so that your home safe is completely secure.
Safe Lock Change
Changing the combination or code lock on your safe is a practical way to improve security. It's a quick, easy, and inexpensive treatment that only takes a few minutes to complete. What sets us apart from other locksmiths is that we don't damage your safe when we open your safe.
Safe Servicing
A safe's condition can deteriorate over time due to repeated use, atmospheric exposure, and a variety of other circumstances. The safe's ability to keep valuables safe deteriorates as a result. In these cases, it is critical to have a professional restore the safe to its original condition. Our dependable locksmiths can provide you with high-quality, safe-repair services that can handle any type of damage.
Safe Installation
We can help you choose a home safe if you don't already have one. We can assist you with floor and wall safe installation, as well as finding a standalone safe that meets your needs. Moreover, we can also reinstall the safe after completing the opening service. Sherlocks Locksmith has extensive experience installing, repairing, opening, and modifying residential and commercial safes. We're your go-to experts when it comes to safe services!
Need Home Safe Opening Service?
Sherlocks Locksmith across New York City provides safe locksmith services. We have ten years of experience and offer secure safe combination change services. You can contact us for any advice or a free consultation session.